Halsey exposes her label for not letting her release new music without going "fake" viral on TikTok
Publish Date

Tuesday, 24 May 2022, 12:06PM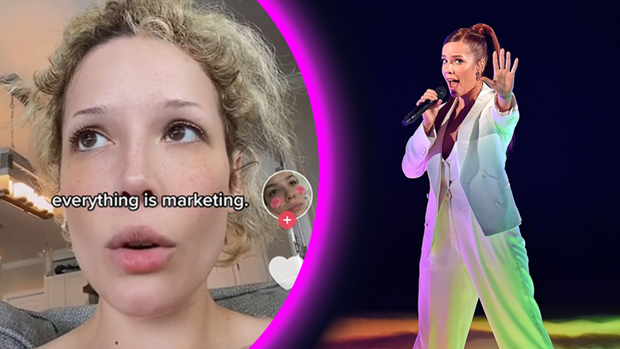 Has the music industry gone too far in relying on TikTok for virality?
Halsey exposed her record label Capitol Records yesterday (23rd May 2022) on TikTok claiming that they are holding her new song hostage. She then shared more thoughts on Twitter as well as going live on Instagram, the tea is HOT!
She revealed, "my record company is saying that I can't release it unless they can fake a viral moment on TikTok." Halsey also pulled some receipts, adding that she's been "in this industry eight years," "sold over 165 million records," and "deserves better."
Halsey's experience confirms that yes the music industry relies on TikTok more than ever in marketing songs to become viral 'organically'. But it punishes the artists and their craft in the process.
With the frustration Halsey shared on multiple platforms, different kinds of comments flooded in. Some were in support for her claims and others were skeptical this wasn't just another tactical marketing video for her unreleased song. 

Halsey and her label, Capitol, talked after her initial TikTok but it wasn't in the way we hoped...
She then went on to answer questions from fans who were trying to help.
This is all going down while Halsey's on tour, something she and her fans have been waiting for all throughout covid!
We can't wait to hear the unreleased song and hope it's not too long of a wait until she can drop it!

In the latest ep of Locals Only, Tom Harper is joined by kiwi rocker Lorenzo Hazelwood! Check out their full chat below.
Take your Radio, Podcasts and Music with you