Guy proposes to his girlfriend by putting the ring inside her KFC meal
Publish Date

Friday, 7 May 2021, 11:01AM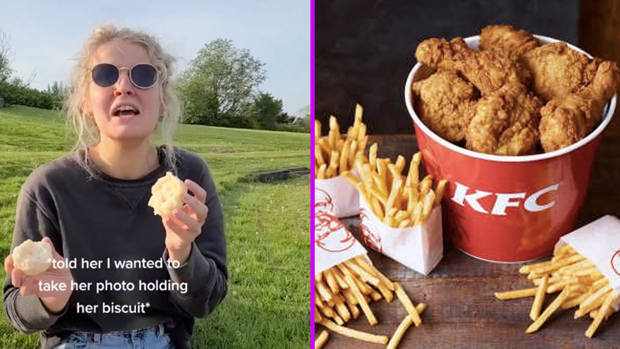 This genius has found the perfect way to propose to his girlfriend using her favourite food... KFC!
In the video which has gone viral on Tik Tok, the man proposed to his girlfriend by playing the ring in between a KFC bread roll. 
The caption reads "I told her I wanted to take a photo of her holding her biscuit (What American's call rolls). 
Once the girlfriend realises what's going on, she really can't contain her excitement! 
The best part is... She said yes! And we don't blame her, there's nothing quite like those 11 secret herbs and spices... YUM.