Disney+ just released its first short film with a gay lead!
Publish Date

Monday, 25 May 2020, 1:19PM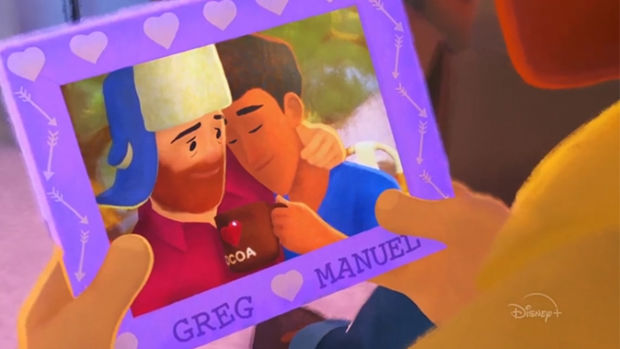 This is such an adorable film!
It may be surprising that this is the first main character that identifies as gay to feature in a Disney/Pixar film, but it's a step that's gone viral.
"Out," follows a man named Greg who struggles to come out to his Mum and Dad as he gets ready to move to the city with his boyfriend, Manuel. Greg's inner turmoil rises as his parents surprise him and come to help him pack.
Just like most Disney and Pixar movies, a magical twist shows Greg that everything is okay.
The nine-minute short filmed debuted on Disney Plus through its SparkShorts series, in which Pixar creators showcase independent projects. "Out" was directed by Steven Clay Hunter, whose previous Pixar credits include "Finding Nemo" and "WALL-E."
You can watch it now, on Disney+!