Can't get enough of Wordle? Try these different versions including a Taylor Swift inspired one!
Publish Date

Tuesday, 8 February 2022, 4:52PM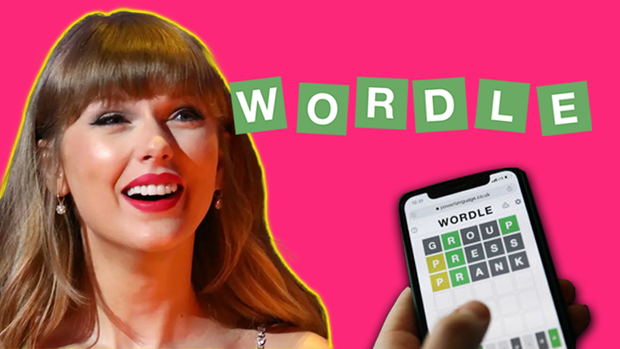 Worldle has taken the world by storm, and we're not mad about it!
As 2021 came to a grave end, the world gladly welcomed Wordle into their daily routine. A game where once a day players get six chances to guess a five-letter word.
Over the past few months Wordle has provided great work chat, a chance to use your brain in the morning & some friendly competition with everyone you know.
What made Wordle so great was its innocence, the story of how it was created, how everyone was playing it yet no one spoiled what the word was each day... and now it's been bought by The New York Times.
While we all hold our breath, scared if it's still going to be free to play, we have good news.  
People have created themed Wordles and they're amazing! 
First off - if you're a Swiftie like us, you'll be glad to know a Taylor's version exists.
Into maths? A prime numbers Wordle was created by Hannah Park. 
There's also a version for rude words... which does sound quite amusing.  
Other versions of Wordle are:
Nbd, but we got the Taylordle in one go today - happy playing!

Fletch, Vaughan & Hayley are back with a bang for 2022! Catch them weekday mornings from 6AM – Or catch up with their poddy below.
Take your Radio, Podcasts and Music with you