Calling all 90's kids: Polly Pockets are back!
Publish Date

Monday, 3 December 2018, 1:07PM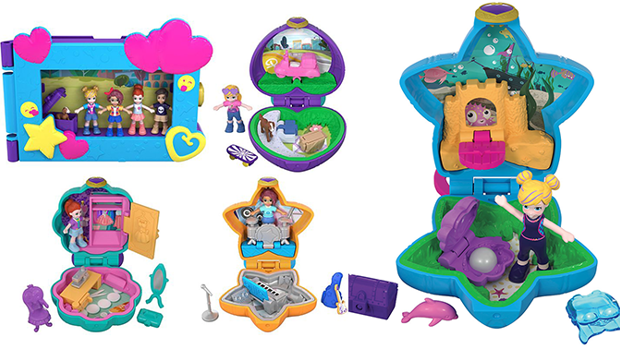 They were quite easily one of our fave childhood toys, and now you can buy them all again!
The original Polly Pocket compact is back and set to hit New Zealand shelves on Saturday, December 1.
While the new Polly Pockets are the same compact, micro-scale collectable we remember, she's had a 2018 upgrade. 

With three different sets, and a varying price range you could be reliving your childhood at not too much damage to the wallet!
Mattel ANZ Marketing Director, Jacinta Whitehead, says "Polly Pocket was a 90s phenomenon that stole the hearts of children right from its very first release, and we are extremely excited to introduce her to the next generation of Kiwi kids."


Also adding that they "hope the relaunch will evoke feelings of nostalgia for the Millennial mums of today who grew up loving Polly Pocket."