Britney Spears has finally spoken in court about her conservatorship and here's what we know
Publish Date

Thursday, 24 June 2021, 3:41PM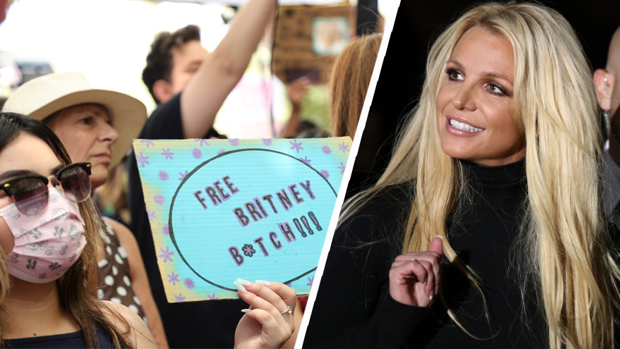 It's a story that has dominated headlines for the last few months since the 'Framing Britney Spears' doco was released in February, but Britney has finally been given a chance to speak out.
Basically the 39-year-old pop icon has been under a conservatorship - meaning she has not had control of her finances and important life decision for the past 13 years. 
Speaking to Judge Brenda Penny at the hearing on Wednesday, Britney pleaded her need for the conservatorship to be removed, in a 24-minute statement.
"I'm not here to be anyone's slave," she told Judge Penny. "I deserve to have a life... This is the only chance for me to talk to you for a while… I need your help... my request is to end the conservatorship."
This was Britney's first time addressing a court about her conservatorship since 2019, of which the hearing was held behind closed doors and the discussion remained private. 
In Britney's statement to Judge Penny, she also describes the way she was treated while touring in Las Vegas a few years ago. 
"I was on tour in 2018. I was forced to do [it]. My management said if I don't do this tour, I will have to find an attorney. My own management could sue me if I didn't follow through with the tour..."
Britney continued: "I've lied and told the whole world I'm OK and I'm happy,"
"I've been in denial. I've been in shock. I am traumatized … I'm so angry it's insane. And I'm depressed... I'm not happy and I can't sleep. I cry every day... It's my wish and dream for all of this to end. I want my life back." 
She claimed her conservators won't allow her to wed her boyfriend, Sam Asghari, or have children. 
"I want to be able to get married and have a baby," she said. "I'm not able to get married or have a baby. I have a IUD inside of myself right now so I don't get pregnant."
"All I want is to own my money... and for this to end... and for my boyfriend to be able to f**king drive me in his car. And honestly.... I want to be able to sue my family."
She also revealed that she was forced to take lithium against her will, "You can go mentally impaired if you stay on it longer than five months... I felt drunk, I couldn't even have a conversation with my mom or dad about anything."
The judge's decision on whether to remove her father from his conservator role may depend on input from medical and mental health professionals assigned to assess the singer.
Many have been vocal of their support for Britney after her hearing, including a string of celebs, even her ex Justin Timberlake. 
We're unsure of what's next for Britney, or when we'll know more about the hearing but we will do our best to keep you informed.