Brides-to-be reveal the real reasons they've not set a wedding date
Publish Date

Saturday, 30 December 2017, 2:43PM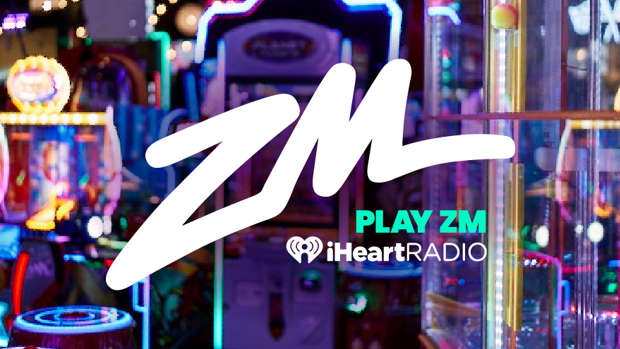 Getting engaged is an exciting time for many, with lifelong fantasies of a fairytale wedding finally set to become reality.
But for others, the initial excitement of planning their big day quickly soured, as these anonymous confessions from Whisper users show.
Some describe wedding planning as the most stressful time in their life, while others said an engagement set to last months had turned into years, according to the Daily Mail.
Some brides-to-be confessed to putting off setting a date while saving for the wedding of their dreams, while for others the decision was out of their control - and all down to suddenly reluctant fiancés.
And while they say patience is a virtue, waiting hasn't had a positive effect on all of the relationships mentioned here, with some women confessing to being 'over' the marriage before it has even begun.
From a depleted wedding fund to a lack of sex or even a shortage of potential candidates for bridesmaids, ten brave women share the frank - and occasionally heart-wrenching - reasons they haven't yet walked down the aisle.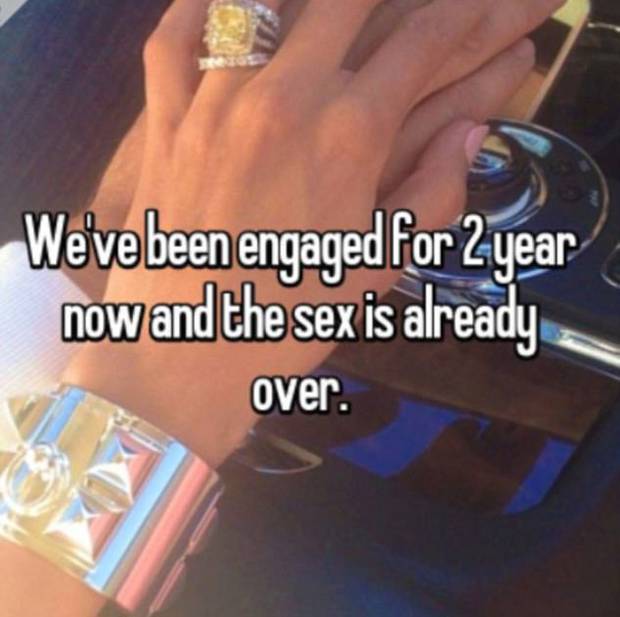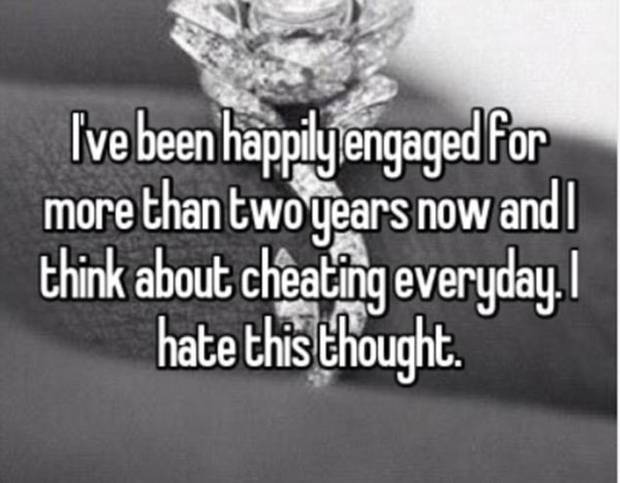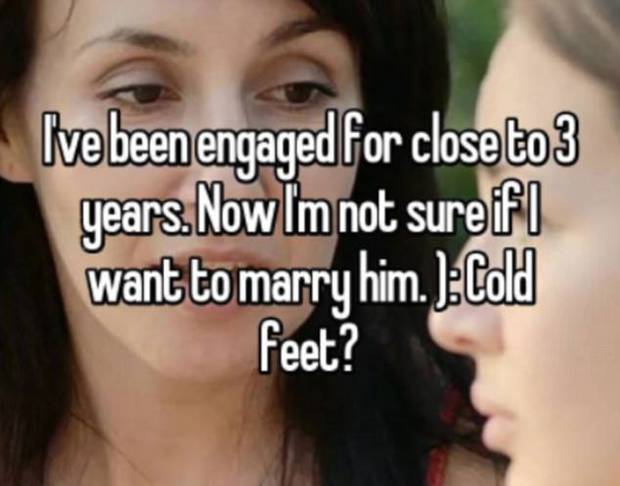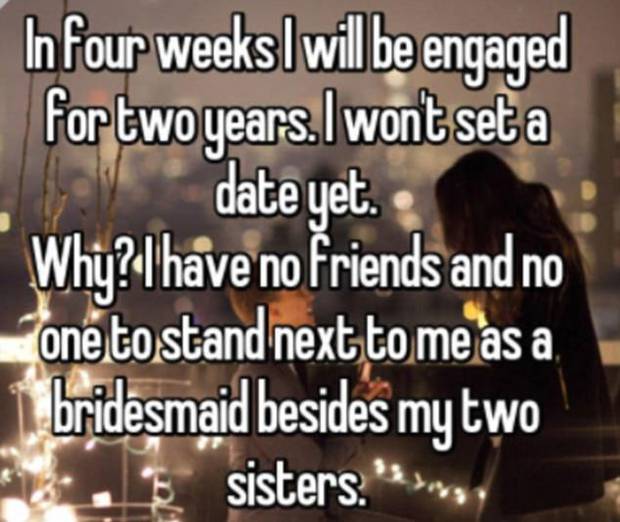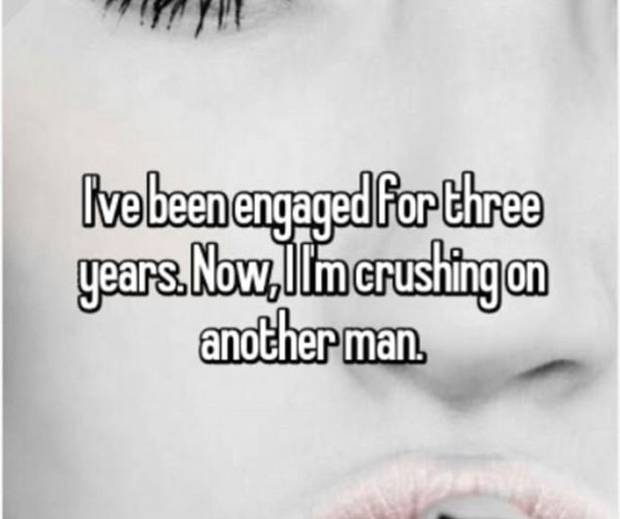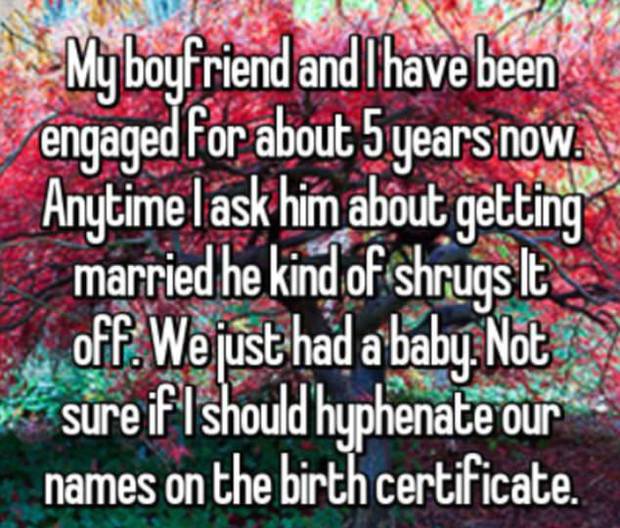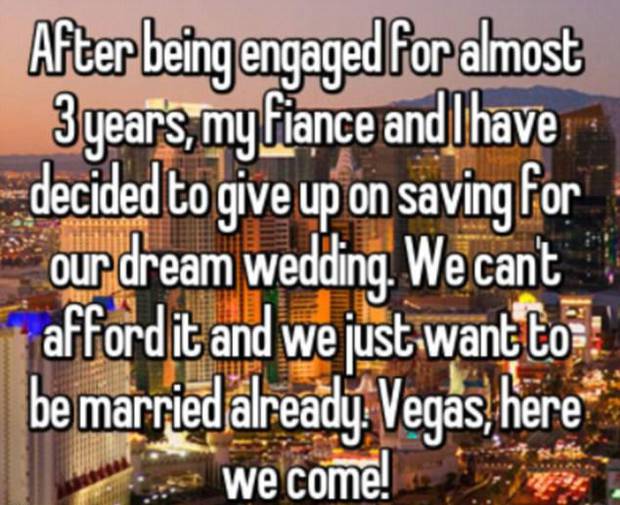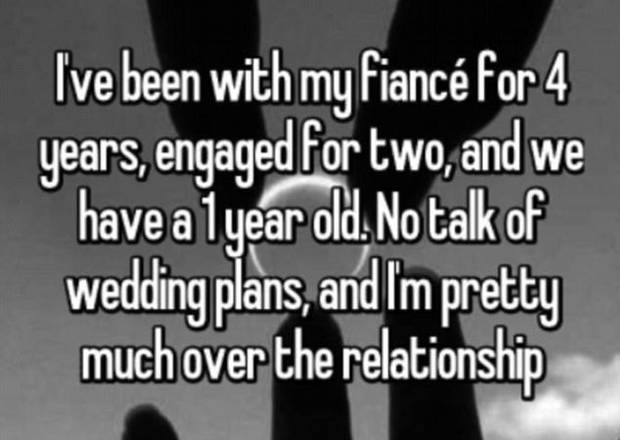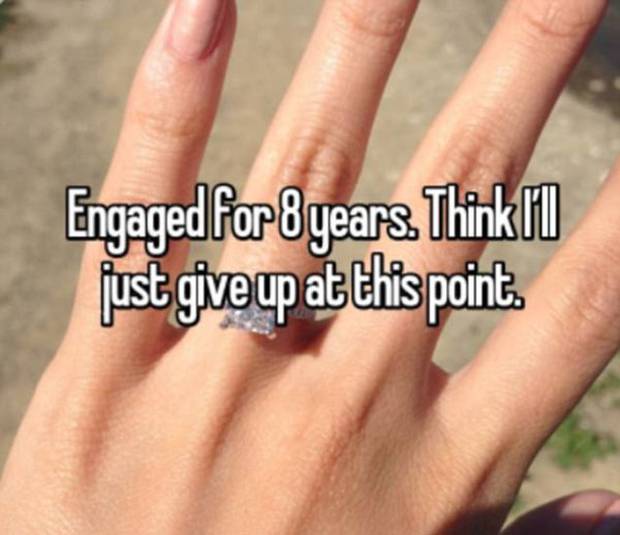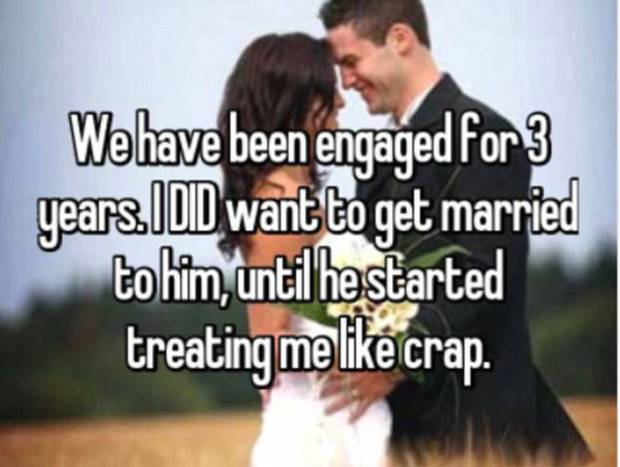 This article was first published on dailymail.co.uk and is reproduced here with permission.