Blues Clues movie starring Steve, Joe and Josh has been given the green light and we're kinda unsure
Publish Date

Thursday, 17 February 2022, 1:51PM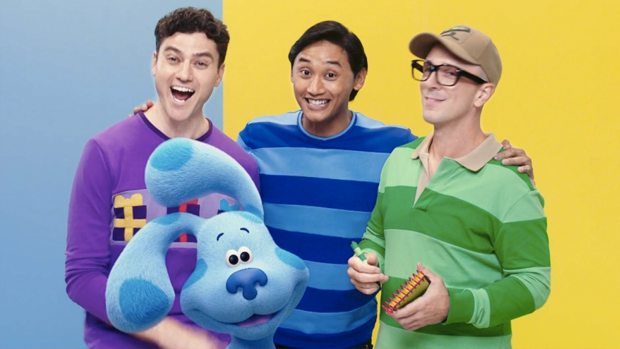 We all loved Blues Clues (and if you say you didn't, you're lying) but do we need a movie?
Well whether we like it or not, it's on the way! And it's even been compared to the latest Spider-Man film as it's combining all three generations of Blue's Clues stars.
Steve Burns hosted Blue's Clues during its original run from 1996 to 2002. After Burns left the show, Donovan Patton took over as Joe, who hosted until the show's cancellation in 2006.
The show was rebooted in 2019 as Blue's Clues & You!, starring Josh Dela Cruz. 
That's about all we know about the movie at this stage, but something tells us there will be more news around the film shortly. 
Oh, and if you see us first in the queue for tickets... No you didn't. 

Want more? Laugh out louder with Fletch, Vaughan & Megan weekdays from 6AM – Or catch up with their poddy below!
Take your Radio, Podcasts and Music with you