Apple just made it so much easier to ignore calls and more with new update!
Publish Date

Tuesday, 23 June 2020, 4:00PM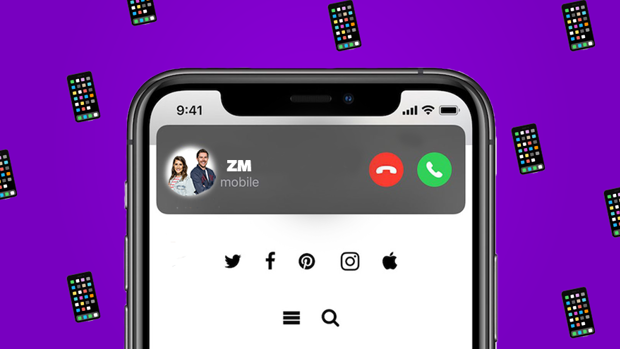 No more staring at the screen, waiting for the person to hang up...
Apple's new iOS 14 update, which was announced overnight, will change the way we receive phone calls- by no longer taking up the whole screen.
So say good bye to a call interrupting your video or text convo, because in the new update to be released later this year, calls will now pop up as a notification at the top of your screen!

Similarly, Siri will also no longer take up the whole screen when activated, so you can activate her while continuing something else on your phone!
That's not the only change, with Apple announcing plenty of new features including;
Messages:
You will now be able to pin messages to the top of your screen in the iMessages app, and make WhatsApp-style @-mentions. Group chats will also be improved.
Redesigned home screen:
For the first time users will be able to view all their installed apps in a list view called App Library, which automatically sorts apps into large folders. Users can also hide apps from the rest of the home screens.
Picture-in-picture mode:
You can now keep a video running on the main screen of your phone while using another app like Messages.
Translate App:
The update will feature a Translate app, capable of translating speech and text offline in 11 languages – a direct competitor to Google Translate.
Take your Radio, Podcasts and Music with you