All the shows and movies coming to Netflix TODAY!
Publish Date

Thursday, 22 August 2019, 2:08PM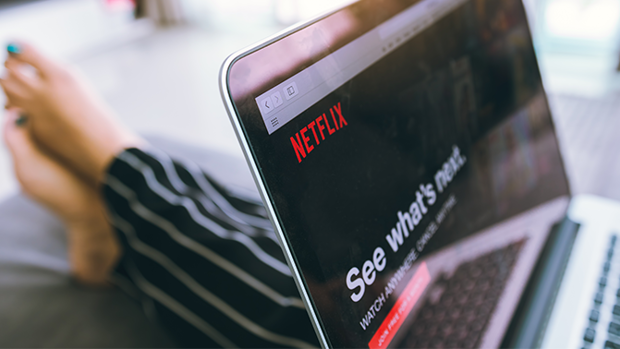 Another month of newbies to Netflix- and it's looking like it's time to binge.
September 1
Cloudy with a Chance of Meatballs: Season 1 
Dirty Dancing
Django Unchained
For the Birds
God's Own Country
Grease 2
I Do...Until I Don't
Moving Art: Season 3
Social Animals 
Transformers: Age of Extinction
Tyler Perry's The Single Moms Club
September 3
The Deep: Season 2
September 4
The World We Make
September 6
Archibald's Next Big Thing
Elite: Season 2 
Hip-Hop Evolution: Season 3
Jack Whitehall: Travels with My Father: Season 3
Modest Heroes – Ponoc Short Films Theatre
Sturgill Simpson Presents Sound & Fury
The Spy
September 7
The Nut Job
September 10
Bill Burr: Paper Tiger
Evelyn
Our Godfather
TERRACE HOUSE: TOKYO 2019-2020
September 11
Downsizing
September 12
The I-Land
RELATED: Netflix's 'Welcome to The I-Land' is Black Mirror meets Fyre Festival
September 13
BLACK LAGOON: Seasons 1 & 2
Head Count
Hello, Privilege. It's Me, Chelsea
Kabaneri of the Iron Fortress: The Battle of Unato
Tall Girl
The Chef Show: Volume 2
The Mind, Explained
The Ranch: Part 7
Unbelievable
September 14
Justice League
September 15
Los Tigres del Norte at Folsom Prison
Storks 
The Heartbreak Kid
The Mask
War Dogs
September 17
The Last Kids on Earth
September 20
Between Two Ferns: The Movie
Criminal 
Disenchantment: Part 2 
Fastest Car: Season 2
Inside Bill's Brain: Decoding Bill Gates
Las del hockey
September 21
Don't Breathe
Ingrid Goes West 
Paddington 2
September 23
Team Kaylie
September 24
Jeff Dunham: Beside Himself
September 25
Abstract: The Art of Design: Season 2
Birders
September 26
Explained: Season 2
September 27
Bard of Blood 
Dragons: Rescue Riders
In the Shadow of the Moon
London Fields
Realms
Skylines
The Good Place: Season 4
The Politician
This is Personal
Vis a vis: Season 4
RELATED: Netflix's The Politician is a mix of Glee and American Horror Story!
September 28
The Disaster Artist
September 29
Tiny House Nation: Volume 2
September 30
A Champion Heart
Mo Gilligan: Momentum
Coming in September
Vegabond