Introducing the new Survivor New Zealand ZM wildcard!
Publish Date

Monday, 9 October 2017, 11:27AM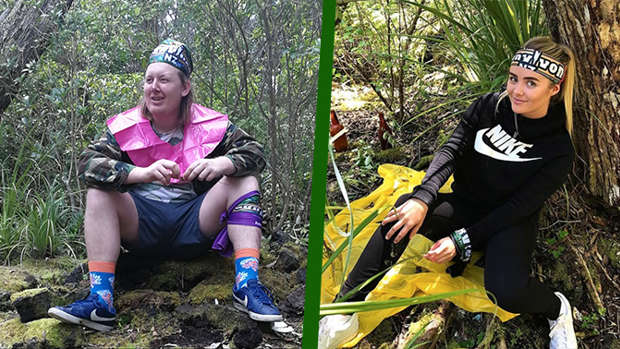 This morning, Fletch, Vaughan and Megan announced that Auckland journalist and social influencer FRANKY MARCH, 24, took the title of ZM Wildcard in an epic play of social media prowess.
Franky was up against 22-year-old Auckland nanny and office manager Angus Blyth.
After taking over our Snapchat account for a day – doing whatever came naturally, but ultimately trying to win the hearts of listeners – the fate of the ZM Wildcard finalists went to the fans.
After a tough fight to secure her place in the competition Franky is ready for her next challenge: "If there's any reality TV show I would enter, it would only be something physically and mentally challenging – something that would drive me to my limits and bring out the best in me. Life throws you funny things now and again, this is one of them.
"The Wildcard challenge has already made me face one of my biggest fears - what other people think and say about me. In terms of actually surviving in the wild for 40 days, I can't wait to see what I am really made of."
Split into Tribes, our Kiwi castaways will spend up to 40 days marooned on an island, battling it out in an ultimate test of endurance, strength, and strategy. Deprived of basic comforts and with little more than the clothes on their backs, they must survive the elements, build their own shelter, light their own fires, gather their own food, and fend for themselves.
This year, the stakes are higher but so is the reward. Season 2 castaways are not only playing for the coveted title of Sole Survivor but a life-changing $250,000.
The location of Survivor New Zealand is yet to be announced.