What gross thing did your partner do out of love?
Publish Date

Wednesday, 22 May 2019, 1:46PM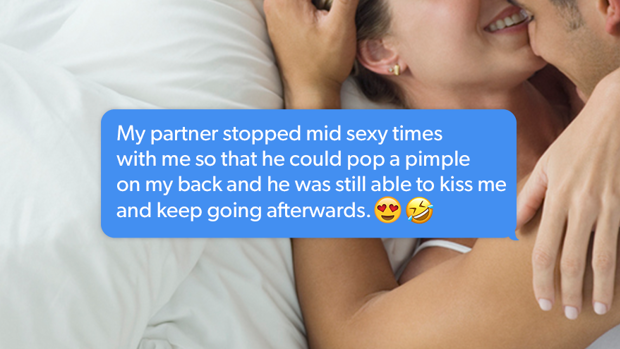 Vaughan's wife Shardé puts up with A LOT from him, but there was one thing she did that made him realise that she REALLY does love him.
We wanted to hear from our listeners what the grossest thing their partners have done for them and boy must these people love each other. 
WARNING: SOME CONTENT MAY BE GROSS AF
"I am 32 and have HORRIFIC old lady bunions and am on the waiting list for surgery. They are majorly nasty and oh so sore. Every night my husband massages them for me. I still get so embarrassed - it must be love"
"My partner stopped doing the dirty with me so that he could pop a pimple on my back and he was still able to kiss me and keep going afterwards."
"I knew I really loved my partner when he was sick with a tummy bug and woke up in the middle of the night having soiled the bed...and he was so sick that I had to scrub his runny poos off his dads sheets to get the stains out wouldn't have done it for anybody else I'll tell ya that much."
"My boyfriend stuck his fingers down my throat when I was feeling really ill and didn't even complain when I there was vomit on his hand (I couldn't bring myself to do it)."
"Had to go for a colonoscopy and you have to drink this HORRIFIC solutions to 'empty out' the night before and while I'm sitting their gagging and spitting it back into the sink, my partner joins in and starts drinking it too encouraging me to keep it down. That's the moment when you know they truly loved you."
"My boyfriend at the time literally cleaned my poop off the wall after a night out and I thought.. I'm going to marry this man."
"On Friday night, I drank a lil to much and hubby had to help me up the stairs and shower me. All of a sudden a didn't feel to good and projectile spewed all over him! He just got the shower head, sprayed me in the face, and cleaned me up and still put me in bed with my jimjams on with a bucket next to my bed!"
Congratulations on being in love! 
Take your Radio, Podcasts and Music with you