What is it really like to do F45? Web girl Trin gives her honest opinion
Publish Date

Thursday, 1 March 2018, 11:49AM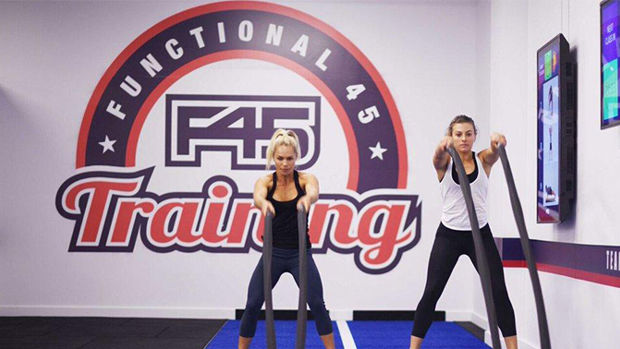 It seems to be the 'cool' thing to do today, all the 'it' people are posting all about it on Instagram, but what is F45?
Well, the 'F' stands for 'functional' and the 45 for the duration of the class, 45 minutes. 
The 45-minute class is high-intensity circuit training and I'm not going to sugar coat it, it's hard as f**k. 
BUT man does it feel good and it gets results! 
I've done 10 or so classes now in three (of the 12) studios that are available across Auckland. 
Whilst I've done it periodically, I can't say I've seen results on myself, but my friend Holly has been attending F45 since mid-October and has lost 8kgs so far! 



So what are they good points about it?
- It offers a full body workout - muscles that you didn't even know you had get a workout. 
- It's fast pace, so the 45 minutes fly by and the fast tempo of the music helps to keep your energy levels high.
- You're motivated by the people around you giving their all, cause you don't want to look like the slacker.
- The workouts have heaps of variety, so you don't feel like you're doing the same sh*t everyday.


However, there are a few negatives:
- It's pretty damn pricey at $60 a week
- The studios can get way too hot in summer, even when they have the fans cranking. A friend who does F45 in Australia says all the studios over there have AC, which they should look into over here.
- If you don't know how to do the exercise properly you don't really get the time to learn. Because you're encouraged to keep moving and go onto the next move, you have very little time to figure it out/get a trainers help. '
- There are screens set up in the studio so you can see what exercise you're meant to be doing at each station BUT quite often you can't see the screen from where you are doing your workout. 
- Sometimes there are too many people in the class in ratio to the trainers, so if you're a beginner/unsure it can be a bit hard to get help.
 
Overall would I reccomend? If you can afford it, defintely! The online app is easy to use to book your classes and with plenty of studios popping up across the place you should be able to find one near you. 
Plus they offer a free 2-week trial, so you have nothing to lose by at least trying it!
Three of the other office ZM girls tried it this week and these are there one-word descriptions of it:
Klaudia: "Tiring"
Gillian: "Overrated"
Zoe: "Sore"
If anything though, this video may just show the true representation of F45: