A personal account... what it's like to get a spray tan for the first time
Publish Date

Tuesday, 11 December 2018, 1:12PM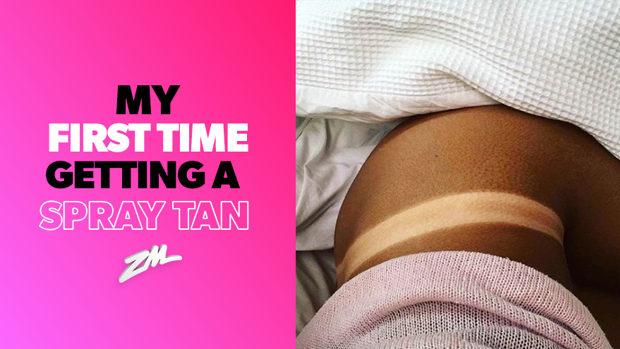 Summer's on its way and that means tanning up and hitting the beach... 
Hey, web chick Carwen here!
I've recently come to realise that as a 20-year old female, it's a bit of a rarity that I've never had a spray tan, or used any form of self-tanner at all!
You could say I'm a pretty pale chick, and even though nearly every one of my friends hit the spray tans for school formals, I just never did.
I've dabbled in those moisturisers that are supposed to gradually tan as you use them but never seen any difference.
RELATED: ZM's test run: We've found the best fake tan
So, I decided to take the plunge and go from my translucent complexion to something that actually looks like I've seen the sun in the past month.
Now I'm not gonna lie. I was a little worried I was going to come out looking like Ross in that episode of friends...
But Sarah from Sprays By Sarah made sure to give me a run through of just what preparation was needed and how to look after it to make sure my tan stayed looking fresh for as long as possible.
Getting the tan itself, was easy and actually quicker. (I know anyone can relate that it does get a little bit chilly at times.)
We went with a two-hour express tan in a natural shade so that the change would be visible but not a complete shock.
Now time for that glamorous before and after shot: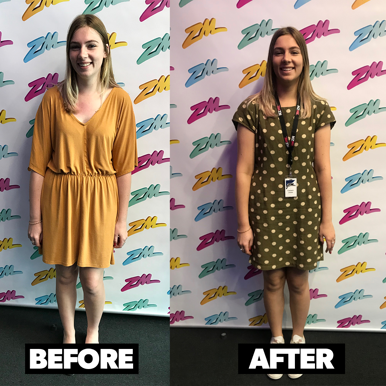 Six days later, and the tan is still looking great. It's lightened up a bit (which I don't mind) and it's definitely faded from my face, which could be due to my pretty intense skincare routine. 
The only downside is probably the admin involved. For two hours I walked around my apartment very careful not the touch anything or smudge the tan.
I did end up spilling water on my leg while washing the dishes (I know, sounds impossible but apparently not) which didn't end up affecting the tan, thankfully. 
Overall, I had a pretty good tanning experience, and although I didn't think I would like myself with a spray tan, I actually kind of do... 
I probably wouldn't get a spray tan on the regular, but I could definitely see myself getting one for a special occasion or a 'treat ya self' moment!