Publish Date

Wednesday, 19 October 2016, 2:24PM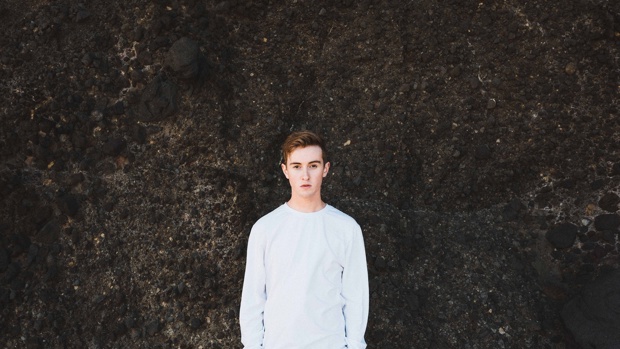 The genesis of Thomas Stoneman's career as a recording artist is the kind of success story that every artistic entrepreneur in the music industry dreams of achieving. Raised in New Zealand, he turned the heads of local industry gatekeepers at a time when the country was receiving unprecedented amounts of press for breakout artists like Lorde and Broods. It was a well known fact that new artists emerging from New Zealand would now be held to much higher artistic standards, and Thomas would be no exception. Despite these daunting expectations, he adopted the stage name Thomston, and proceeded to leverage his brand and musical talents into a management deal with Saiko Management (the very agency that had propelled Lorde onto the world stage), where he would develop his craft even further.
After biding his time behind the scenes, Thomston leaked an experimental EP in early 2014 to test the internet's waters, and promptly took the music blog world by storm. 
The EP would go on to garner a large amount of critical and grassroots support, but Thomston surprised everyone by revealing his capacity for savvy strategic decisions and deleted the entire body of work from the internet without warning. 
Argonaut was a five track EP released in the summer of 2014, and it brought Thomston's name back to the forefront of the music community's collective consciousness. This time though, Thomston was not the the newest kid on the block, and his work would be expected to stand up to the hype and mystery he had generated earlier. 
His live schedule after Argonaut stretched from the south pacific all the way to Northern Europe, and what was left of the fresh-faced up-and-comer, was steadily being replaced by a much more seasoned performer. In between shows, he also found time to put together a second EP, and with this release, he looked to push the envelope even further. Argonaut was Thomston's way of showcasing his talent, but this next project was going to solidify his place as a future pop presence with the consistency to support a long and successful career.
In early 2015 his second EP, Backbone, was released, and the four songs on the track list were all that was needed to answer any lingering questions about his ability to craft both quality and quantity. 
With this new energy, a European tour was organized, as well as an album writing trip complete with destinations that spanned the globe. After working with various producers and artists in LA, New York, and Europe, he embarked on a live show schedule that would see him preform for ever increasing crowds as he moved his way across Europe. 
As if that weren't enough to keep him at the forefront, he released his first stand-alone single, "Expiry Date", to showcase his constant sonic development. It was featured on Time Magazine's Consequence of Sound, and, In keeping with previous press, Thomston's work was once again lauded for it's substance and deft execution. Michelle Geslani observed in the single's review that,
"The title — as well the Lost-like countdown heard within the track's first few seconds — suggest that something is on the verge of collapse or will soon cease to be relevant.That's certainly not the case for Thomston, who, at only 19 years young, sounds like he's in it for the long haul."
With all the pieces in place, this prophecy is holding true, and Thomston looks poised to make his next couple of years a series of high profile breakouts filled with solid musical offerings and a sonic brand that is both unique and powerful all at once. 
youtube.com/user/thomstonmusic
itunes.apple.com/nz/artist/thomston


Take your Radio, Podcasts and Music with you