Publish Date

Wednesday, 4 April 2018, 12:45PM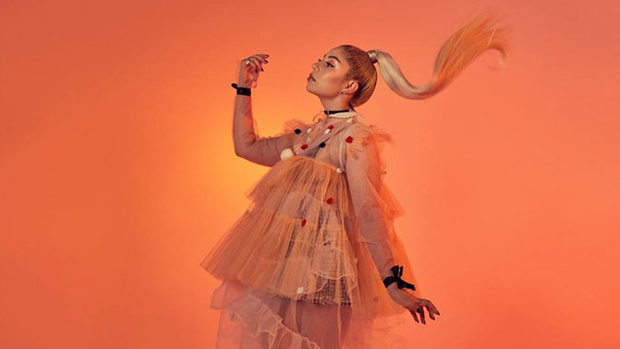 Vodafone New Zealand Music Award-nominated singer/songwriter Theia makes a phenomenal return with her new single 'Bye Bye'. The Christchurch-born artist releases an epic statement of a song, which oozes sass and serves as an anthem for anyone who's ever had to fight to be taken seriously.  "It's written from the perspective of the underdog. It's a big finger up at the doubters and the haters," says Theia.
Theia wrote 'Bye Bye' in February 2017 alongside legendary US-producer Mike Elizondo, renowned for his collaborations with Eminem and Dr Dre. Theia had the opportunity to work with Elizondo when she was invited to take part in Songhubs in Australia – an annual series of song writing sessions funded by APRA AMCOS, which pairs international hit-makers with local artists.  Australian hip-hop artist L-FRESH The LION and Auckland singer-songwriter Vince Harder were also part of the writing team and the track was produced by LA-based Tony Buchen, who was nominated as 'producer of the year' at the 2016 ARIAs.
On working with Elizondo and Buchen, Theia says "It was a dream to work with Mike. That big rolling bass is him playing live in the studio. He gave the track its beating heart and then Tony came on board as producer. I love Tony's passion for his craft and the attention to detail in everything he does."
On the day of release (Friday, 23 March) 'Bye Bye' debuted on nine of Spotify's New Music Friday playlists around the world, and was included in Apple Music's 'Best of the Week' and iTunes' 'Best of the Week'. Clash Music has described the new single as 'a wonderful opening blast, fusing fluorescent pop energy with some terrific, rousing lyricism.'
Theia burst onto the music scene in 2016 with her break-out smash hit 'Roam' – which has surpassed 12.5 million streams on Spotify. She followed it up with singles 'Champagne Supernova' and 'Treat You' off her debut EP which was released in June 2017.
Connect with THEIA online
Twitter | Soundcloud | Facebook | Instagram | YouTube | Spotify | Apple
Take your Radio, Podcasts and Music with you