Publish Date

Wednesday, 15 September 2021, 2:44PM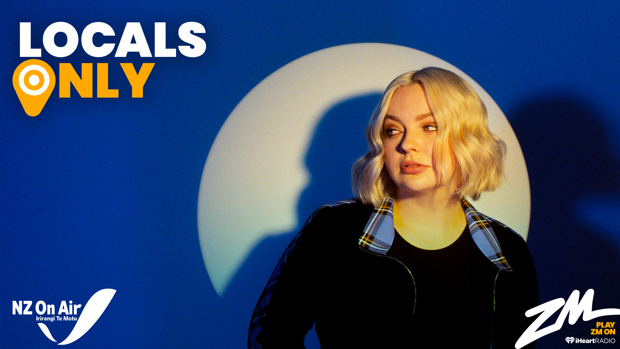 Navvy, singer, songwriter and now producer is turning pop music on night mode with groove-infected, self-produced new single "Rock Bottom." 
Navvy has made a name for herself within Aotearoa's music scene since the release of her EP, No Hard Feelings released in 2020.
The four-track act was a statement of intent that captured Navvy's contradictions and complexity, one moment dipping into lullaby-like vulnerability with lead track "Scared to be Happy", and the next facing her feelings head on with a dazzling, infectious pop beat with "No Hard Feelings". 
Scared to be Happy now boasts over 2 million Spotify streams, while No Hard Feelings has cracked the magical 1 million mark.
Speaking about the track, Navvy gave an in-depth view of what the song is about, and what it means to her. 
"Rock Bottom is a song about knowing that as soon as someone moves on, they aren't going to have any need for you anymore.
It's a tough pill to swallow, to realise that a person you spent all your time thinking about/caring for/hanging out with, will now only have a reason to come to you if they are at their lowest possible point."

The accompanying music video takes Rock Bottom to another level still, Starring Navvy, and directed and choreographed by Kirsten Dodgen (from Paris Goebell's Royal Family) and the person behind J-Lo's iconic Super Bowl half time show, as well as Justin Beiber's "Sorry" music video.
Check out the video above, and follow Navvy on Facebook, Instagram and Youtube to keep up to date with all her latest.
Take your Radio, Podcasts and Music with you