Locals Only - BENEE 'Green Honda'
Publish Date

Tuesday, 14 March 2023, 10:29AM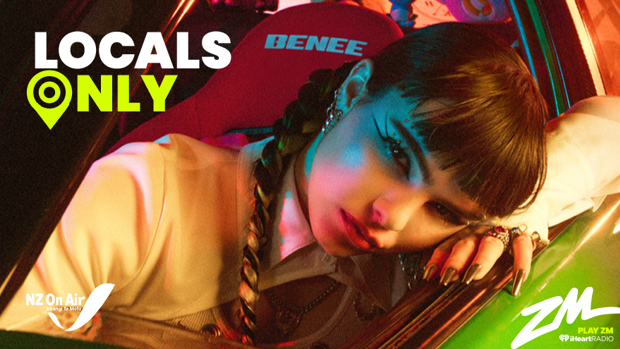 BENEE's new song 'Green Honda' just dropped and we promise it's not 'a waste of fkn time'!
The ICON who brought us 'Glitter' and 'Supalonley' has released something a little different. BENEE has graced us with our new party song with an alt-pop twist. She is channeling bad b*tch energy in this new track and we are here for it. The song is the "I'm f***ing over you" song you didn't know you needed.
Heading to LA to work with MXM Music's Elvira Anderfjard (Tove Lo, Ed Sheeran, Taylor Swift) and Luka Kloser (Jojo Siwa), BENEE tapped into the crazy new energy she found with these new collaborators.
"It was such a refreshing experience to be in the studio writing with two other young women. There is so much that you just don't need to explain when you're working with your true peers. It's intuitive. They just get it, and that's amazing."
It says everything you wish you had said to your ex. From the top, she declares, "You were a waste of f**king time," before doubling down with, "I pull up in my green Honda to tell ya that I don't want ya!" 
BENEE explained, "There is a personal history to the Green Honda story… my green Honda was my first car, passed on to me by my grandmother when she gave up driving. I call him 'Steve', and he's on the cover of my 'STELLA & STEVE' EP. We've had lots of adventures together." 
We wanna know what's in her coffee coz she is the IT GIRL. We can't wait to see another Kiwi take to the Coachella stage!
Watch the epic music video above and stream the song out now!
Follow BENEE: INSTAGRAM | TIKTOK | TWITTER | FACEBOOK 

Want more? BENEE pulled up to the studio recently to chat to Cam from the ZM Late Show all about the new track. Watch below!
Take your Radio, Podcasts and Music with you