Alae - Hit Me Where It Hurts
Publish Date

Thursday, 24 October 2019, 10:14AM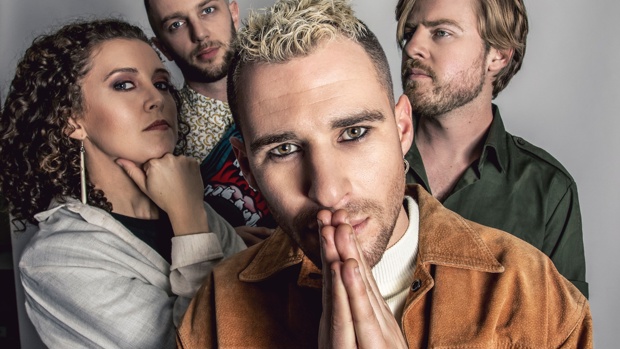 This week on Locals Only, we're celebrating the release of Alae's new song, Hit Me Where It Hurts.
Hit Me Where Hurts wraps a tale of one-sided love in a springtime slice of slick soulful pop. This is Alae as you've never heard them before, and just a taste of what's to come.
Songwriter and vocalist Alex Farrel-Davey states; "Hit Me Where It Hurts was the first song I've ever written in a group situation, and with people I don't know. The process was massively unfamiliar, but it flowed so well. It's really opened my mind to a more collaborative songwriting process, which is something I would have been really closed off to previously. It was a real privilege to work with such a knowledgeable collective."
The video for the track also tells the song's story in a transformative way, using four directors who didn't know what the other directors were doing. Watch how the ground-breaking new video turned out, here.
Check out Alae on socials:  Facebook   Instagram
Alae also treated us to a performance of Hit Me Where It Hurts
And Frozen in LA- Alae's unreleased song.
Take your Radio, Podcasts and Music with you