Jase & PJ's 52 Hour On-Air Marathon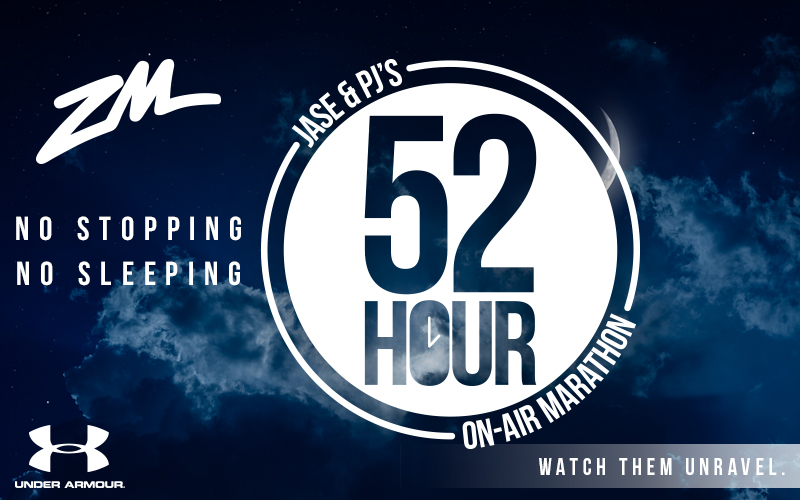 Last year Jase & PJ embarked on a 51 Hour On Air Marathon.
Now, there's only one thing more stupid than doing it all again. Adding an extra hour.
From 2pm Wednesday, Jase & PJ will tackle 52 hours on the air. No stopping. No sleeping.
Catch all the highlights (and lowlights) including the LIVE stream right here.