ZM INVESTIGATES: What's the best kind of hot chip?
Publish Date

Thursday, 24 May 2018, 1:41PM
With Free Chip Friday just happening tomorrow, the ZM team decided to find the best sauce to compliment the mighty hot chip.
The clear winner was the old faithful tomato sauce, with ketchup, aioli, mayo and BBQ following behind and sweet chilli sauce falling completely flat - check out more of the results here!
Now the REAL question is, what is the best kind of hot chip?
Beer battered? Shoestring? Crinkle Cut? Or Straight?
Using different cuts of oven fries, we did a blind taste-test at ZM to find out the most popular fry.
And for a more reliable sample size, we also put the question to the ZM listeners, via a poll in our ZM Insiders Facebook group. 
The clear winner by a country mile for both the ZM team members and the ZM Insiders were Beer Battered Fries!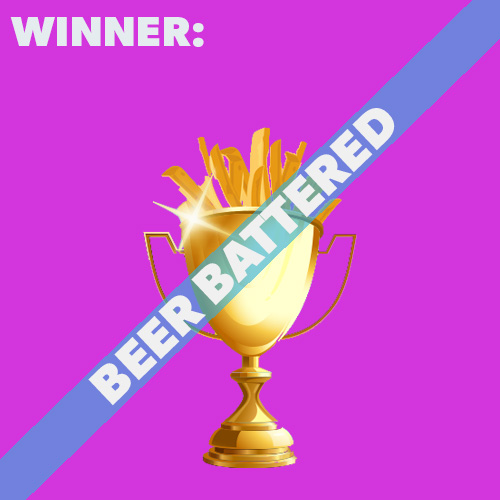 But there were some differing opinions on the worst cut of chip when ZM's results were compared to the ZM Insiders' preferences.
The clear loser in the ZM office were the Straight cut chips, whereas in the ZM Insiders sample, straight cuts came in second behind beer battered.
Crinkle cuts weren't popular among the ZM Insiders, with this kind of chip coming in last, and second-to-last in the ZM office.
Good old Shoestrings were consistently (and averagely) popular but the Crinkles & Straights were the ones fighting to stay off the bottom.
Other popular cuts of chip not included in the investigation but mentioned by samplers were curly fries and criss-cross fries.
Do you agree Beer Battered fries are the best? 
AND if you want free chips this Friday make sure you head to one of our eight locations - details here!