You're more likely to be cheated on now than any other time of the year
Publish Date

Sunday, 13 January 2019, 10:00AM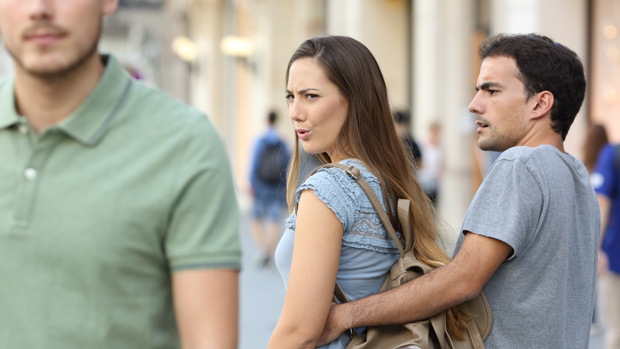 Ladies and Gentlemen keep an eye on your partner because if they're gonna do the dirty, this is apparently the time for it.
Ashley Madison, an adult cheating website, found that between December 21 and March 20, the number of signups peak each year. from December 2017 to March 2018, the site claimed more than 130,000 affairs took place during the three month period.
But why?
Well, it could be the summer sun to blame. 
Sex and relationship therapist Dr Tammy Nelson explained that "Increased levels of serotonin are associated with more exposure to sunshine, ultimately allowing people to feel happier".
Apparently "With more sun exposure in the summer people will feel more confident, and this could help kick start someone's decision to start an extra-marital affair, allowing them to feel better about the decision."
Evolutionary psychologist Daniel Kruger, adds that the rise in cheating is also simply down to the fact that we're generally more social in the warmer months, increasing the "chances to be unfaithful."
A survey by Ashley Madison also found that cheaters have various reasons for seeking a new relationship.
The number one reason being sex, (surprise, surprise).
24% said that an affair was an attempt to keep their current relationship together, while 5% missed experiencing those newly dating 'butterflies'.
39% said that they were "looking for friendship" in an affair, while 41% of women said they were craving affection.