Your last chance to buy Girl Guide Biscuits has been and gone
Publish Date

Monday, 1 April 2019, 10:00AM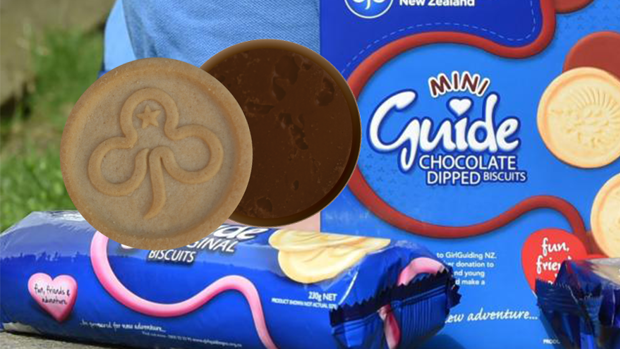 It may be April Fools day guys but THIS IS THE SAD TRUTH. The iconic Girl Guide biscuits have gone on sale at stalls around New Zealand for the final time over the weekend.
GirlGuiding New Zealand had previously announced in May last year its decision to stop fundraising through the sale of Guide biscuits and the time has finally come for the Girl Guides to set up their stalls for the final time - ending a tradition of over 60 years.
The organisation made the announcement that they'd stop selling these in May 2018, saying it is looking forward to concentrating on its core purpose – empowering girls and young women.
"Our vision is that all girls and young women are valued, inspired and empowered to take action to change their world and become leaders in their community," said GirlGuiding NZ chief executive Susan Coleman.
"By focusing on growing our membership we hope to make Guiding available to more New Zealand girls and grow the numbers of confident, adventurous girls who are ready to be tomorrow's leaders."
The organisation says it will continue focusing on providing programmes for girls and young women that use fun, adventure and friendship to build their confidence and life skills so they can pursue their goals.
"We'd like to extend our thanks to our members and volunteers for their support selling biscuits over the years, as well as all the people who have purchased our product," Coleman added.
There is hope for guide biscuit lovers, however. The biscuits might still be available, just not as a means of fundraising.
"We are continuing to work with our longstanding partner, the Griffin's Food Company, on how Guide biscuits may continue to be distributed in New Zealand."
This article was first published on nzherald.co.nz and is republished here with permission.