You told us your favourite sugary treat alternatives!
Publish Date

Monday, 12 October 2020, 1:02PM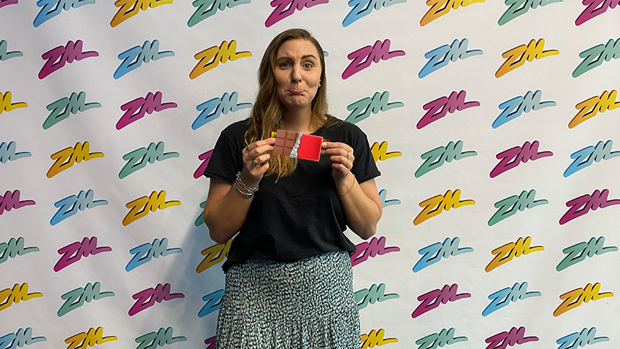 This week Georgia is going sugar free- no sweet treats, chocolate or ice cream!
So we asked YOU for your fave sweet treat alternatives and these were some of the epic suggestions.
See your suggestions below:
"Try Dr. Feelgood Frozen Pops for a no refined white sugar option. Made in NZ too."
"Spicy Cinnamon Tea!"
"Fruit Smoothies! Especially with berries, plus they fill you up as well"
"Dates are a great substitution for sweet things. If you like peanut butter you can always cut them I half and put a dollop if peanut butter in the middle. #Delicious"
"Grapes and strawberries. Natures lollies!"
"Frozen grapes Cold Pineapple Majool Dates , cut in half with almond butter - the best thing for a sweet craving."
"Macro toasted coconut flakes"
"Bliss balls are the BEST"
"Sweet treat alternative: Sliced fruit with Cyclops 1% fat creamy greek yoghurt and Queen sugar free Maple Syrup. Sooo good."
"Popcorn. Natural Hummus and vege sticks-rice crackers..."
Lynn even provided us with an epic recipe to get us though the day!
"I have a good tahini dates and coconut oil recipe that you would love and is quite sweet so cool so sweetness"
Half a jar tahini
bag of dates or 1/2 and apricots
3 dessert spoons of coconut oil
put in the food processer
Add in the tahini if you want it to be firm
Place in a tray in the fridge!
Take your Radio, Podcasts and Music with you