Woman Writes Desperate SOS Note On Pizza Hut Order
Publish Date

Thursday, 7 May 2015, 9:58AM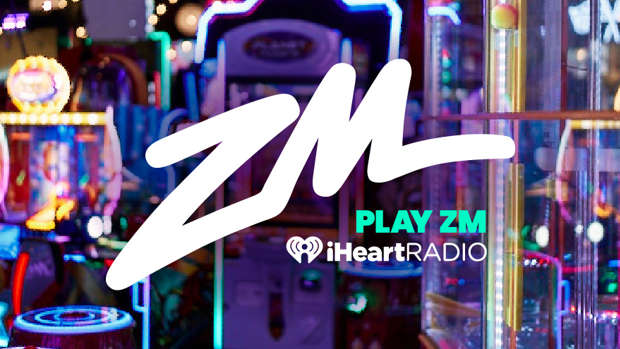 A Florida mother-of-three who was allegedly being held hostage by her meth-addled boyfriend has been rescued by cops after writing 'get 911' on an online pizza order.
Ethan Nickerson, 26, and his girlfriend, Cheryl Treadway, 25, had been arguing all day on Monday when he began sharpening a knife in front of her, police said.
He refused to let her leave his sight or use a phone, but she eventually convinced him to give her a cellphone so that she could put in an order at their local Pizza Hut using the chain's online app.
She ordered a pepperoni pizza and added: 'Please help. Get 911 to me. 911 hostage help!'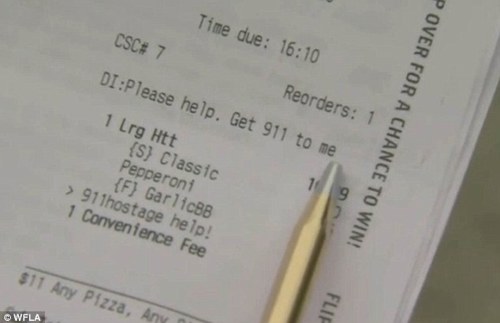 When the order came through at the Pizza Hut staff recognised the name and address as being from a regular customer.
They immediately called the police.
'We've never seen that before,' the restaurant's manager, Candy Hamilton, told local station WFLA. 'I've been here 28 years and never, never seen nothing like that come through.'
When deputies headed to the home, Treadway fled from the house with a baby in her arms.
Nickerson initially refused to leave the home, telling authorities through the door that he did not want to go to jail, but after 20 minutes, authorities were able to convince him to come out.
He was taken into custody and deputies safely removed the other two children from the home. None of them were harmed.
Records show Nickerson has been arrested on multiple occasions since 2007 on charges including battery, battery on law enforcement, damage to property, public intoxication, vehicle theft, DUI and forgery.