Which supermarket has the best Hot Cross Buns?
Publish Date

Thursday, 29 March 2018, 3:38PM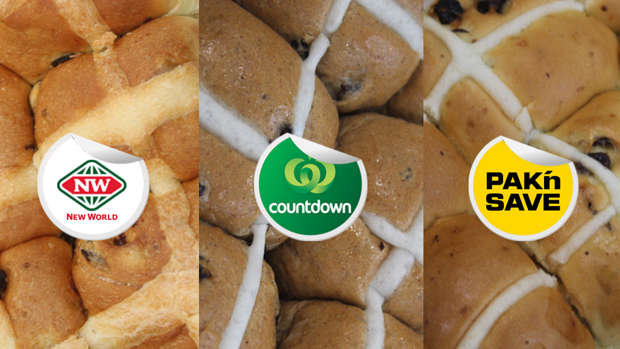 I am a HUGE Hot Cross Bun enthusiast, always have been. When my brother and sisters were looking around the house for chocolate eggs, I was sitting in front of the oven (probably too close), waiting for those hot buns to be ready so I could shove them in my fat gob.
Everyone and their mum has a preference for these sweet carby treats, but if you're looking for an easy option you can just grab at the supermarket, here is what we discovered.
Between PaknSave, Countdown and New World, each recipe differed in sweetness, looks and texture, but there was one clear winner. 
Price

New World: $3.69
PaknSave: $3.99 
Countdown: $4.00
Presentation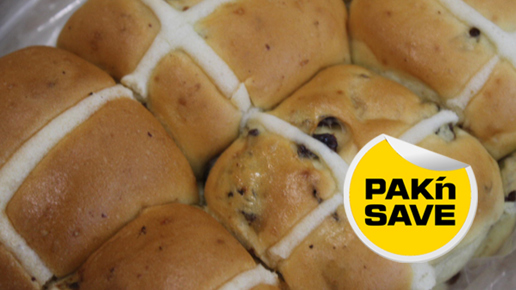 PaknSave: These buns had almost a yellowish tinge and were what most would consider a reasonable size for a typical bun. The crosses looked a little transparent buts till inviting, and there seemed to be a generous amount of currants throughout the soft dough.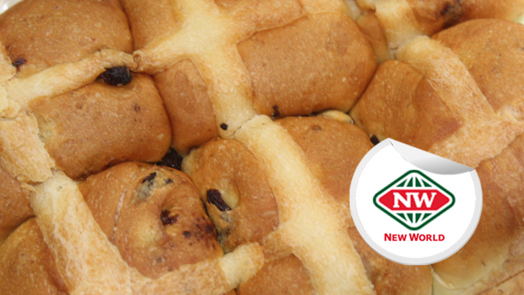 New World: Much like the PaknSave buns, these had a golden appearance but looked like they'd been cooked for longer. They had also risen a lot higher and the crosses were a lot wider and more transparent - not ideal. 


Countdown: Countdown's buns were probably the most traditionally visually appealing. They were more brown than yellow (a good indication of spice), and the crosses looked like beautiful white piping. They looked soft, round and full of fruit.
Taste 
PaknSave General Consensus:
These buns were Doughy, sweet and had plenty of currents, but didn't have that tradtional spice that you expect with a Hot Cross Bun.
New World General Consensus:
The currents were harder and a lot sweeter than the others. They had some spice, but was mostly sweet and bready. 
Countdown General Consensus:

Most consistent in all areas, a good balance of spice and currents, soft but not too doughy and not too sweet.
The Winner: Countdown's Traditional Hot Cross Buns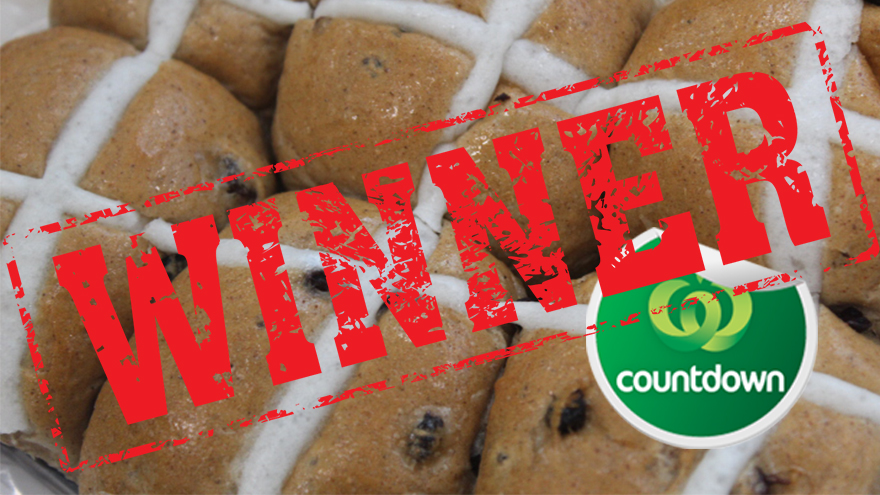 At $4 for a bag of 6, these babies were by far the favourite, mostly due to their traditional taste and pretty appearance. 
In second place were PaknSave's Hot Crossies with New World's Buns in third.
Want to level up your Hot Cross Bun game? Here's Vaughan's top 6 ways to smash a Hot Cross Bun this weekend