What you need to know about Coronavirus
Publish Date

Monday, 16 March 2020, 2:07PM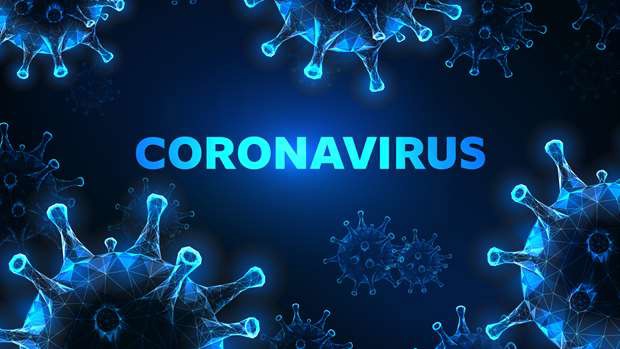 Prime Minister Jacinda Ardern has lifted the country's Coronavirus alert status to level 3. Visit https://covid19.govt.nz/ for more.
What you need to know about Coronavirus and how it could affect you.
Important Links:
Ministry of Health: www.health.govt.nz
Dedicated COVID -19 Website:  https://covid19.govt.nz/
Facebook: https://www.facebook.com/UniteAgainstCovid19/
Instagram: https://www.instagram.com/uniteagainstcovid19/
Healthline: They have a dedicated COVID-19 number 0800 358 5453 
What are essential businesses?
You can find all the businesses that will be allowed to stay open HERE.
What are the symptoms of coronavirus?
The symptoms often start in the back of the throat with a sore throat and a dry cough.
Other symptoms — fever, shortness of breath, body aches, fatigue and sometimes vomiting and diarrhoea — can signal any number of illnesses, from flu to strep to the common cold.
How do you catch it?
The virus is spread through droplets transmitted into the air from coughing or sneezing, which people nearby can take in through their nose, mouth or eyes.
The viral particles in these droplets travel quickly to the back of your nasal passages and to the mucous membranes in the back of your throat, attaching to a particular receptor in cells, beginning there.
What can I do to prevent it?
Good hygiene, regularly washing and thoroughly drying your hands, and other simple steps can help stop the spread, the Ministry of Health says.
These include avoiding close contact with people with cold or flu-like illnesses, and covering coughs and sneezes with disposable tissues or clothing.
Washing hands for at least 20 seconds with water and soap and drying them thoroughly, before eating or handling food, after using the toilet, after coughing, sneezing, blowing your nose or wiping children's noses, or after caring for sick people can help prevent spreading the disease.
How do you treat it?
There is no specific treatment for coronavirus, but medical care can treat most of the symptoms.
This could involve prescribing antiviral medication used to treat influenza or antibiotics used to treat bacterial infections.
Researchers in many countries are working on developing a vaccine.
What do the new restrictions mean?
All travellers will have to self-isolate on their arrival in New Zealand, apart from those coming from the Pacific Islands.
The measures - which came into effect at 1am on Monday - include New Zealanders.
New border measures are in place as of Monday 16 March. Most travellers arriving in New Zealand are now required to self isolate for 14 days – check our information for travellers arriving to New Zealand to find out more.
The restrictions will be reviewed in 16 days and there will be more advice for self-isolation this week.
All cruise ships are banned from New Zealand until June 30. It does not apply to cargo ships. The decision would be reviewed after that date.
Strict new border exit measures for people travelling to the Pacific have also been put in place:
• People who have travelled outside of New Zealand in the past 14 days are not permitted to travel to the Pacific islands.
• No travel to the Pacific for close or casual contacts of a confirmed case.
• No travel for anyone who is symptomatic.
• Health assessment including temperature checks will be done.
Ardern also encouraged New Zealanders to avoid all non-essential travel overseas.


What are the other travel restrictions?
• Restrictions prevent foreign nationals travelling from or transiting through mainland China or Iran from entering New Zealand.
• The Government has also issued a stern warning for people with health conditions to reconsider overseas cruises.
Read more: Travel restrictions extended as Kiwis warned about cruises
• People who become sick within a month of travelling overseas are encouraged to seek medical advice and phone Healthline on 0800 358 5453 or a doctor. It is important to mention recent travel history, and any known contact with someone with a confirmed case of Covid-19.


What does it mean to self-isolate?
You should avoid situations where you may come in close contact with others (face-to-face contact closer than one metre for more than 15 minutes), such as social gatherings, work, school, child-care/pre-school centres, university, polytechnic and other education providers, faith-based gatherings, aged-care and health-care facilities, prisons, sports gatherings, restaurants and all public gatherings.
If you have been exposed, it may take up to two weeks for symptoms to present.
Ardern said a range of measures to assist those in self-isolation would be announced this week.
Community support to those unable to support themselves would be increased.
A public information campaign will be launched, the Finance Minister will announce a business continuity package and the Health Minister will announce a suite of additional health measures.
Do I have to self-isolate if someone at my home is doing so?
The Ministry of Health advice is that other residents at the home who have not travelled do not need to self-isolate so long as precautions are followed.
Minimise close contact with the other residents by avoiding situations where you may have face-to-face contact closer than 1 metre for more than 15 minutes.
You should not share dishes, drinking glasses, cups, eating utensils, towels, pillows or other items with other people in your home. After using these items, you should wash them thoroughly with soap and water.
If you are unsure if you should be self-isolating, or if you do not know where you can go, you can contact Healthline for free on 0800 358 5453.
What about ordering food?
Although the ministry advises people in self-isolation against having visitors to their home, they say it is okay for friends, family or delivery drivers to drop off food.
Uber Eats NZ said in an email to customers: "We understand that you may be relying more on food delivery right now. If you prefer, you can leave a note in the Uber Eats app to ask your delivery person to leave your food at the door."
Domino's also launched a "zero contact delivery service" option to customers in New Zealand and Australia to limit unnecessary physical contact.
Should I avoid public events?
The Prime Minister said the guidance was being developed on mass gatherings. This would be based on the criteria of: large events in close proximity, events that are non-ticketed and events that have a large overseas number of people.
There was no decided number on how many people constituted a mass gathering but the overseas criteria of 500-1000 was similar to what the Government was considering.
Keep up to date at the NZHerald.co.nz