What does "extending your bubble" actually mean in Alert Level 3?
Publish Date

Monday, 20 April 2020, 12:30PM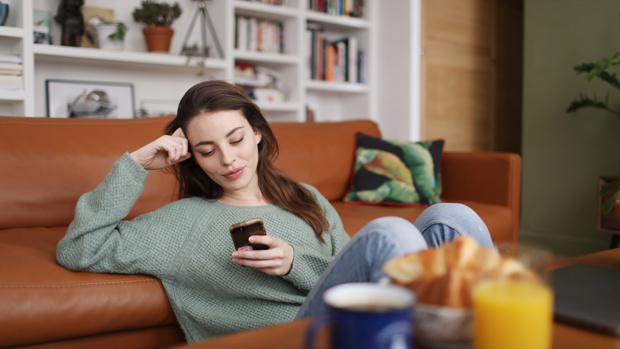 While Level 3 allows people to "extend their bubble", what does that actually mean?
Most of us have been stuck inside for four weeks now, and whether it's been good or bad, it's likely we all want to see more than just the people we live with...
But can we?
Basically, if you want, you can expand your bubble, but be sensible. The advice from the Government is still to "keep your bubble as small as possible".


For all about Alert Level Three, visit covid19.govt.nz

"People must stay within their immediate household bubble, but can expand this to reconnect with close family / whānau, or bring in caregivers, or support isolated people.
It's important to protect your bubble once it's been extended. Keep your bubble exclusive and only include people where it will keep you and them safe and well."
CAN I VISIT MY FRIENDS?
Guidance from the Government rules against inviting friends over or visiting them. Any social visitors – whether they're friends or family – shouldn't be entering your home in level 3. 


HOW FAR CAN I DRIVE TO EXCERSISE ETC?
You should drive as short a distance as you can, and still do the activity. You must stay local.
Your nearest recreational area could mean travelling to a neighbouring region if you live on a regional boundary, as long as this is still local and a close distance to your home. Travel to your nearest park or beach, not your favourite one.


CAN I MOVE BACK TO MY UNI HALL?
No, if you left your uni hall to move back with family, the The Ministry of Education recommends that anyone who left their university hall prior to lockdown should not return in level 3. 
Education Minister Chris Hipkins said on Tuesday: "If students went home to join their family bubble, they must stay home. They cannot return to student accommodation whilst we are at alert level 3."
CAN I GO AND HAVE A DRINK WITH MY NEIGHBOUR WHO LIVES ALONE?
You can expand your bubble to include a neighbour if they need support or are isolated, but only if they aren't included in another bubble with other people, and if you haven't already expanded your bubble to include someone else.
I WAS SEPARATED FROM MY FAMILY BEFORE LOCKDOWN, CAN I TRAVEL HOME IN LEVEL 3?
If you were in the wrong place when lockdown began four weeks ago, you're allowed to move through the country to get home during level 3. But you should only move once and in one direction. 
If you're questioned by police or other authorities while travelling, you need to be able to clearly explain your reasons for travelling and how it complies with level 3 rules.
You will need to carry documentation like proof of address for a residence or business, a tenancy agreement, or a letter from your employer.
I SHARE CUSTODY OF MY KIDS, CAN THEY MOVE BETWEEN HOUSES?
This was allowed in level 4 lockdown and will continue in level 3.


WHAT IF SOMEONE IN MY BUBBLE GETS SICK?
If anyone within your bubble feels unwell, they self-isolate from everyone else within your bubble.
Anyone showing symptoms of Covid-19 is encouraged to seek medical advice and be tested for the virus.


For all about Alert Level Three, visit covid19.govt.nz
Take your Radio, Podcasts and Music with you