We've found the next BIG social media app that you need to jump on asap!
Publish Date

Wednesday, 13 April 2022, 9:44AM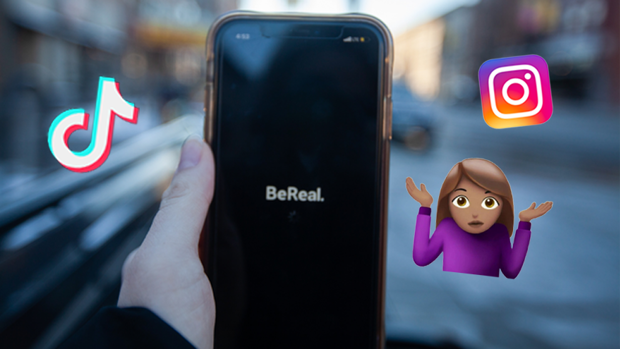 We can't help but wonder what the next 'big' app could be? It feels like there's no room for ANOTHER social media app... right?  
WRONG. 
Introducing 'BeReal,' the new app on the rise with 4.8 million downloads this year (7.1 million overall since 2020).
Founded in 2020 and located in France, BeReal says it's 'not another social network,' wanting to avoid labels as such. The app goes on to say, 
 "BeReal won't make you famous, if you want to become [an] influencer you can stay on TikTok and Instagram." 
The difference BeReal has over Instagram is that you're NOT in control WHEN you take and share photos. The app will randomly notify you once a day and prompt you to take a photo of what you're up to but there's a catch. To ensure the photos are authentic and real the users have only 2 minutes to share a photo.
It's totally fine if you choose not to BUT you won't be able to see or comment on your friends' posts!
No doubt META will be watching closely if it continues to grow, eyeing its key features and seeing if they could incorporate a similar idea into their own apps. That's what Instagram did with Reels right?  
Time will tell if it will be the next big app to blow up, would you use it?

Want more? Here's a bit we love from Bree & Clint – unleashed every weekday arvo from 3PM. They're always up to something! 
Take your Radio, Podcasts and Music with you