Wasabi Doritos are flaming hot and we need to try them!
Publish Date

Friday, 11 October 2019, 1:31PM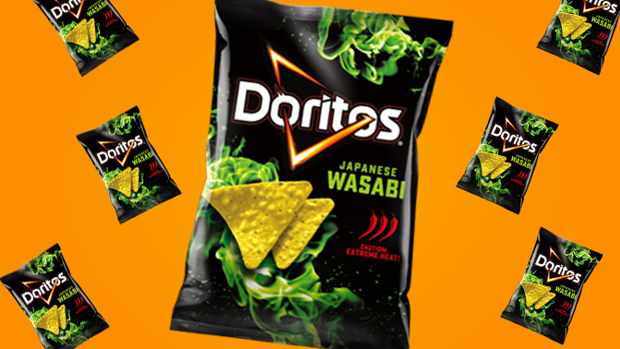 Want to spice up your snacks? We have the food for you...
Doritos have a brand new flavour and it's flaming hot!
Wasabi Doritos have landed in New Zealand, and we neeeeeeed them in our lives.
Why they don't have a green tinge like the packet may suggest, they do pack the heat.
According to King of Cheat Meals, the chips have the exact heat you would expect, and more than just your typical sushi store wasabi.
"The first bite of these, I'd say straight away there was a pleasant wasabi flavour, not too strong, but then things went 0-100 real quick. It felt like I'd done a line of wasabi straight up the back of my nose and throat."
And the worst part? The more you eat, the worst it feels...
They also released a second flavour, Southern Sticky Chicken that might help for those fans that don't want to burn off their tongue while having a snack!