'Unsolved Mysteries', 'The Kissing Booth 2' and more are hitting Netflix from TODAY!
Publish Date

Wednesday, 1 July 2020, 1:00PM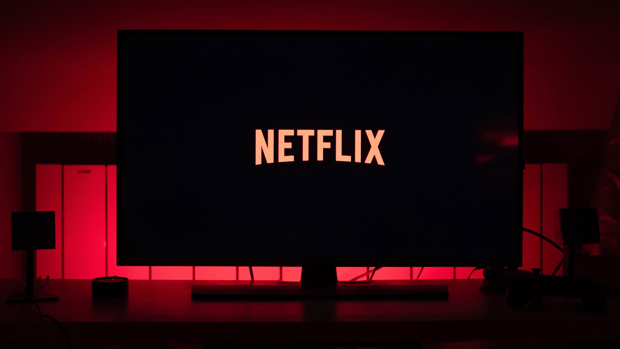 As the days get colder, we're spending more time on Netflix- now they've revealed what is hitting the streaming service for July!
This month you'll be able to binge the brand new reboot of Unsolved Mysteries and The Babysitter's Club, the intense-looking watch Stateless, Urzila Carlson's comedy special Overqualified Loser, fantasy series, Cursed, rom-com The Kissing Booth 2 and the highly anticipated second season of The Umbrella Academy.
As well as some of everyone's fave films such as Footloose, Spider-Man: Homecoming, Magic Mike XXL, The Shining, The Truman Show, Bad Moms, and more joining the platform!
July 1
Blood Diamond
Chico Bon Bon: Monkey with a Tool Belt: Season 2
Deadwind: Season 2
Footloose
Fury
Gandhi
G.I. Joe: The Rise of Cobra
Gladiator
Godzilla
How to Get Away With Murder: Season 5
Knocked Up
Magical Land of Oz: Season 1
Olympus Has Fallen
Queen of the South: Season 4
Say I Do
The Godfather
The Italian Job
The Zookeeper's Wife
Under the Riccione Sun
Unsolved Mysteries
July 2
The F**k-It List
Thiago Ventura: POKAS
Warrior Nun
July 3
Cable Girls: Final Season: Part 2
Desperados
JU-ON: Origins
Southern Survival
The Baby-Sitters Club
July 4
Spider-Man: Homecoming
July 8
Mucho Mucho Amor: The Legend of Walter Mercado
Stateless
Was It Love?
July 9
Japan Sinks: 2020
The Protector: Season 4
July 10
Hello Ninja: Season 3
O Crush Perfeito
The Claudia Kishi Club
The Epic Tales of Captain Underpants in Space
The Old Guard
The Twelve
July 14
On est ensemble
The Business of Drugs: Limited Series
Urzila Carlson: Overqualified Loser
July 15
Blades of Glory
Dark Desire
Ghost Rider: Spirit of Vengeance
Gli Infedeli
GoodFellas
Magic Mike XXL
Skin Decision: Before and After
Spawn: The Movie
The Bodyguard
The Firm
The Shining
The Sisterhood of the Traveling Pants
The Truman Show
July 16
Fatal Affair
Indian Matchmaking
MILF (FR)
July 17
Boca a Boca
Cursed
July 18
Baby Driver
Dr. Seuss' The Grinch
Suits: Season 9
July 20
Ashley Garcia: Genius in Love
July 21
How to Sell Drugs Online (Fast): Season 2
Jack Whitehall: I'm Only Joking
Street Food: Latin America
July 22
Fear City: New York vs The Mafia
Love on the Spectrum
Norsemen: Season 3
Signs
July 23
The Larva Island Movie
July 24
¡A cantar!
Animal Crackers
Dragons: Rescue Riders: Secrets of the Songwing
Ofrenda a la tormenta
The Kissing Booth 2
July 26
Good Girls: Season 3
July 28
Last Chance U: Laney
July 29
Inside the World's Toughest Prisons: Season 4
The Hater
The Speed Cubers
July 30
Bad Moms
Transformers: War For Cybertron Trilogy
July 31
Get Even
Latte and the Magic Waterstone
Seriously Single
The Umbrella Academy: Season 2
Vis a vis: El Oasis
Coming Soon in July
ARASHI's Diary -Voyage- ep 10 (Coming Soon)