Tomorrow is National Fried Chicken Day - here's all the deals around the country!
Publish Date

Monday, 5 July 2021, 3:34PM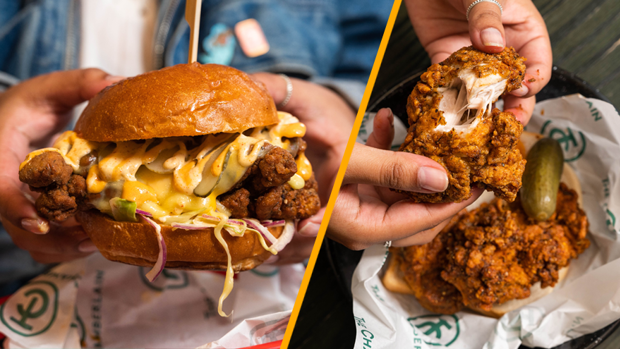 The day pretty much all of us have been waiting for... 
So we've come up with some of the hottest fried chicken spots around the country so you'll be able to get your fix this National Fried Chicken Day, Tuesday 6th July. 
Wellington
If you're in the capital, then look no further than Dirty Little Secret and their Dirty Birdie menu. Indulge in a selection of finger-lickingfriedchook dishes including OG crispy fried tenders, a phat burger or fried chicken bowl.

For those that are extra hungry, why not check out Jack Hackett's and Four Kings. Both pubs are locked, loaded and ready for peckish Wellingtonians, offering two hours of bottomless wings for $25 from 5pm.

Down the road at The Cambridge, enjoy a plate of fried chicken on the house when you buy a drink after 5pm or try the im-peck-ably good two-for-one Korean fried chicken at The Old Bailey. Glazed in scrumptious sticky sauce, it's a dish (and a deal) to get egg-cited about.
Auckland
For those up the road in The City of Sails, Viaduct hotspot Dr Rudi's is the place to be. With a two-hour window to fill your boots (and stomachs) with bottomless wings for $30. Sauced to perfection–take your pick from BBQ, hot or ghost pepper hot.

Just a short walk away in Britomart, you'll find The Chamberlain and their brand new Tasty as Cluck menu. Choose your weapon of choice – a breast, wing, thigh, drum, tender fillet (or one of each) – served with sliced bread and pickles, at the heat of your choice!
And lastly, for those that live a little further south of Auckland CBD, why not check out cult chicken joint Winner Winner and their Pukekohe store (they also have stores in Takapuna and Wellington) to taste their infamous spicy Korean fried chicken. Keep an eye out on their website for all sorts of deals! 

Christchurch
If you like it low and slow, look no further than Smokey T's in Christchurch! Their Southern Fried Chicken is what dreams are made of. The restaurant won 'breakthrough talent' and 'Pop up establishment' in 2018, just two months after setting up! Follow their socials to score some freebies. 

Other hot spots in the Garden City include Civil & Naval through the tunnel in Lyttelton as well as Empire Chicken at Riverside Market.
Where are the Burger Burger fans at? Save the date because BB are celebrating with a limited edition offer... Introducing the CHOOK MUFFIN for just $10. Available for ONE DAY ONLY!
And as for our ride or die KFC - looks like they're announcing something exciting (and spicy) tomorrow! More deets to come...
Don't live in the big cities? Wing it and hit up your local - we're sure they'll have a cluckin' good deal lined up! 
Take your Radio, Podcasts and Music with you