Toddler "accidentally" spends over $2,000 on his mum's phone by adding to cart!
Publish Date

Friday, 28 January 2022, 2:00PM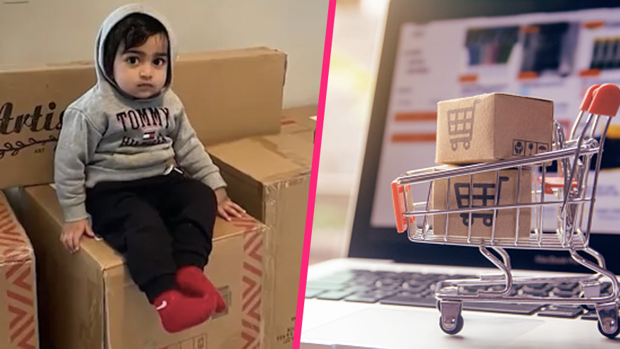 Add to cart... Talk about topical!
Our little bundles of joy can also be little bundles of well, shi*t. Including this little guy in New Jersey. 
Th toddler's mum, Madhu Kumar had shopped for — but not actually ordered — the furniture that last week, having only added it to her cart but not *actually* paying for it. 
Although throughout the week the items started to arrive... From plant stands to multiple armchairs.
"The first person came with the box, and he put it next to the door," Kumar told News 12.
"Then another delivery person arrived, then another. Soon, brown boxes littered the family's front steps. Still, emails popped into Kumar's inbox, informing her that more deliveries were on the way."
After asking her husband if he'd ordered them which he frantically denied, all that was left was 2-year old Ayaansh.
The toddler had obviously gone into mum's phone and purchased all the goods!
Look, it was obviously fate and they *definitely* needed the armchairs! In saying that, we recommend you play ZM's Add To Cart instead to save yourself a game of 'Who Done It'.

ZM's Add To Cart is back for 2022 and it starts on Monday morning with Fletch, Vaughan and Hayley. It's pretty simple, we click and you collect! 
Tune in daily as we add a different item to our cart at 8AM, 11AM, 2PM & 4PM.
Keep track of what we add and be the first caller through at 5PM on 0800 DIAL ZM to checkout.

Take your Radio, Podcasts and Music with you