This video experiment has people swiping on Tinder, to their faces!
Publish Date

Thursday, 22 November 2018, 11:18AM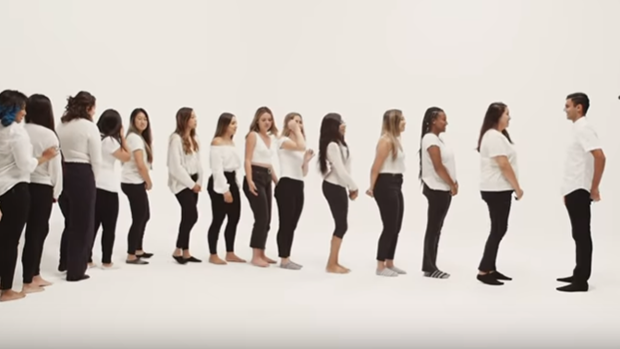 We've all found a guilty-pleasure in being able to lie in bed and swipe away strangers on Tinder solely based on their appearance, but in this new youtube experiment that changes.
In a new video experiment by Jubilee Media, they explore what it would be like if we used dating in real life like we do Tinder.
A line of 30 women stands in front of one man, who, just like on Tinder, swipe left for no and right for yes on the girls- to their faces!
If that isn't awkward enough, the girls that he swiped right on, get the opportunity to leave if they wouldn't have swiped right for him.
RELATED: People on Tinder Who Totally Deserve a Swipe Right
We're just glad real life isn't like this! 
Rejection is awkward enough, let alone when they're standing right in front of your face!
For all the awkward action, and the outcome of the experiment, check out the video below!