This 'titty mask' is the latest viral beauty product
Publish Date

Friday, 26 April 2019, 3:55PM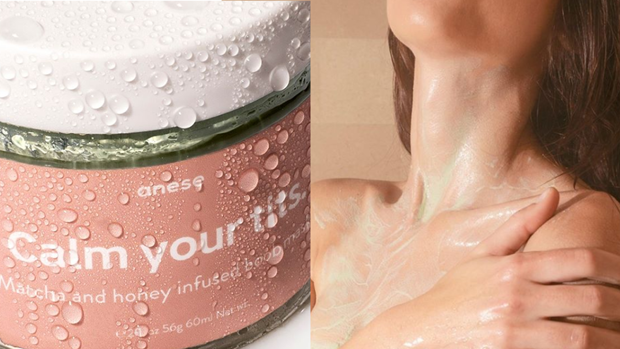 Whether you're a part of the itty bitty tittie committee, the big boobie brigade, or somewhere in between, your breasts are probably perfect just the way they are. 
I mean, it's not like there's some type of titty mask currently being marketed to women of all shapes and sizes to perk up their breasts and give them a youthful glow? 
Yeah nah, it's a thing now, and it's literally called 'Calm Your Tits.'
The Anese Calm Your Tits mask is a cream that supposedly leaves your breasts "firm, glowing, and perky," as well as softer, less-irritated, and more moisturized skin. It also claims to reduce acne, clogged pores, sun damage and signs of aging, redness and irritation from boob sweat and chafing. 
That's a lot of claims for a product we didn't know could exist. 
According to Anese's website, "'Calm your tits' is an intensely nourishing boob mask enriched with collagen, green tea, and organic honey. Kaolin clay removes boob sweat, oil and debris, while marine collagen leaves your boobs feeling firm, perky and glowing. Green tea protects your boobs and chest from sun damage, prevents signs of aging, while organic honey nourishes and moisturizes your skin and nips!" 
'Calm your tits' is available for $34 USD or 51.20 NZD.