This new no-rinse self-tanner has finally hit Kiwi shelves after going viral on TikTok
Publish Date

Tuesday, 22 June 2021, 12:35AM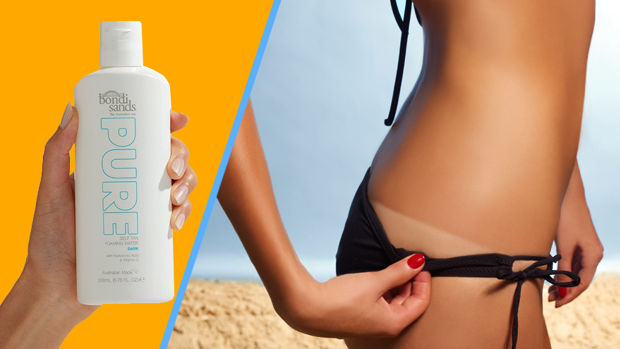 It may not be beach weather anymore but that doesn't mean you can't be tan all year round! 
And we've found the best tanning hack ever thanks to TikTok. Which will keep you with that sun kissed glow all Winter long without having to mess up your sheets.
Introducing the new Pure Self Tan Foaming Water from Bondi Sands which has SOLD OUT in the US after going viral on TikTok thanks to influencer Tasha Clegg.
Videos of Pure have gained over 29 million views worldwide including Tasha's which has had over 6.2 million views alone (and is an unpaid post!).
Captioning her video with a disclaimer she wrote, "NOT SPONSORED IM JUST BLOWN AWAY. Not to be dramatic but my life is changed." 
The colourless, fragrance free formula is quick drying and gentle enough for sensitive skin.
It has zero transfer onto clothing or bed sheets, gives a natural-looking tan in three hours, AND you don't even have to shower it off! 
Labelled as, "one of the most natural-looking at-home tans I've ever tried" by other reviewers, the packaging is also 100% recyclable plastic to limit the impact on our environment.
Kiwis can now get their hands on it in most pharmacies and supermarkets!
But make sure you stock up before it flies off the shelves...