This make-up artist puts BUGS on her face
Publish Date

Friday, 12 January 2018, 11:40AM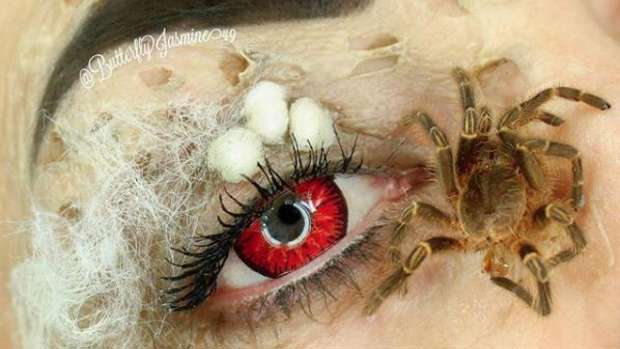 American artist Jasmine Ahumada has taken a unique approach to her art, and by 'unique' we mean, make-up including spiders, meal worms, millipedes, bees and even a scorpion.
Jasmine told Metro.co.uk the nature theme comes as part of her personal project to extend her creativity.
To her Instagram fans, she also said: 'This is a passion project that I have been working on for about six months so far. This series will include all different types of insects, arthropods, and everything in between.
'This is another form of my artistic expression, I showcase all these creatures with the upmost of respect. I understand if this is gross to you or you have a hard time understanding this type of art, but this is a biproduct of my creativity.'
Jasmine also posts fun facts about each of the insects she poses with, so the photos are not only interesting on the eye, they're interesting to the mind too!
CHECK THESE OUT!