This is the bridesmaid dress colour of 2018 and we are loving it!
Publish Date

Sunday, 7 January 2018, 3:30PM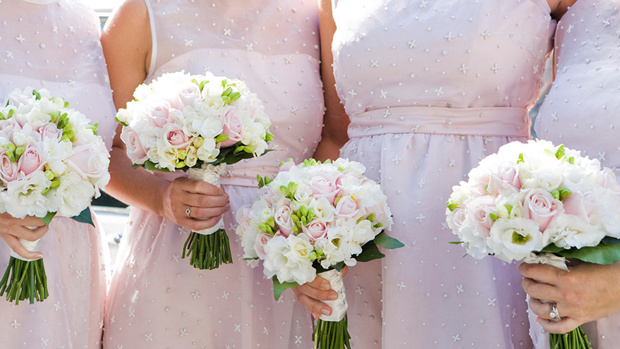 There's never an easy decision when you're planning a wedding! When should you have it? How many people? What flowers? What food? Should Uncle Bob be invited? we get it! 
Whilst we can't help you decide whether Uncle Bob gets an invitation we might be able to help you in another stressful department, the colour of the bridesmaid dress. There's a lot of thought that goes into it, what style? is everyone going to be the same? will one of the bridesmaid look better than the bride (grrrrrrrrr...)  the list goes on but thankfully colour might be sorted as the bridesmaid dress colour for 2018 has been announced. 
According to the website Wedding Wire, the colour all brides should be gunning for in 2018 is a Nostalgia Rose:
The colour Blush had been the 'it' colour for quite some time so it's about time that it be knocked off its perch.
This deeper shade of pink is the new way to go, so, are you going to follow the trend?