This Easter egg is the cheese lovers dream
Publish Date

Tuesday, 27 February 2018, 10:31AM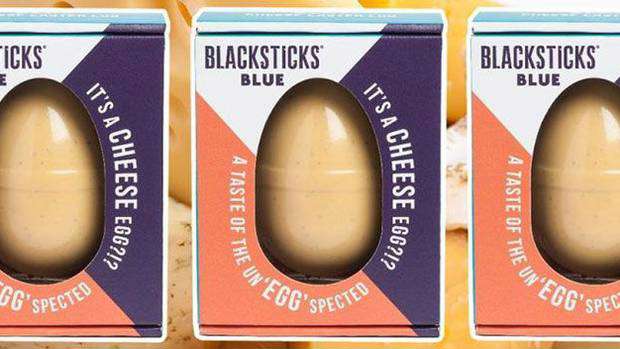 While chocolate lovers eagerly count down the days until the Easter bunny comes, those who have a savoury tooth can now celebrate after an Easter egg made entirely out of cheese has been created.
Cadbury Creme Eggs, chocolate buttons and bunnies can now take a step back, with the 'Cheester Egg' hitting UK stores this week.
Half of the egg is solid Blue Cheese, while the other half offers crumbly mini oatcake crackers and a sachet of sweet and sticky caramelised onion chutney - making for an easter egg that offers a cheeseboard experience.
LOVE CHEESE? FIND OUT WHAT CHEESEBOARD CONDIMENT YOU ARE HERE: 
It wasn't long before eager fans of the egg took to Twitter to voice their excitement.
Aleina V wrote: "For someone who doesn't eat chocolate this sounds amazing. Where can I buy this from?"
Another wrote: "Step aside chocolate: it's all about this cheese Easter egg now."
"My food dreams have come true. @asda are selling an #EasterEgg made of #cheese."

The new egg caused a lot of debate on Twitter. Photo / Twitter
But not everyone was happy with the latest creation, with one critic saying something doesn't feel right about the Cheester Egg.
"I like cheese... but there's something very very wrong about a cheese Easter egg."
Another said: "This is NOT made from chocolate the way Jesus intended!!!! DO NOT BUY THIS!!!"
Asda's head of cheese, Jo Miller, said it is a great way to include everyone this Easter.
"We're so excited to launch the Cheester Egg. Following the incredible response to our Christmas cheese advent calendar, the Cheester Egg was the obvious next step to show our customers that we're constantly listening and ensuring there's something for everyone at Asda this Easter."
This article was first published at nzherald.co.nz and was republished here with permission.