This bizarre Face Bra is going viral for claiming it can get rid of a double chin!
Publish Date

Thursday, 18 June 2020, 4:02PM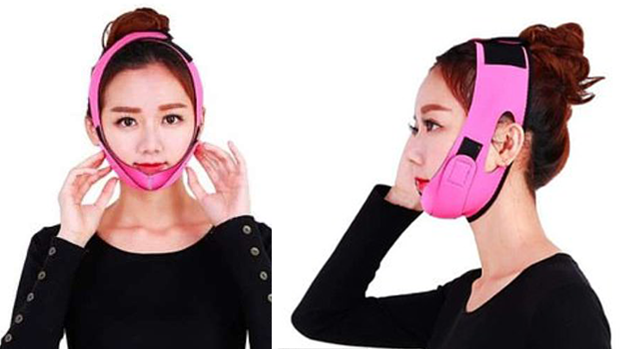 Another day, another viral product that sounds dumb... but we still want to try it!
And this time- it's promising to get rid of that lovely double chin...
The way the 'Face Bra' works really is straightforward - simply strap it around your noggin and voila, after one use you could have lost up to 1cm of double chin, apparently.
"By using the Face Bra for 40 minutes 3-4 times a week, you'll start noticing chin and face fat reduction with every use by boosting your lymphatic system and releasing toxins and stored sodium through sweat."
There are a crazy ammount of postitive reviews on the website, and noone lies on the interent, right??
For just, $31 it can all be yours... And if you decide you hate it, the company offers a 30 day returns policy!
(Just don't blame us if it doesn't actually work...)
Take your Radio, Podcasts and Music with you