These are the most common wedding mistakes millennials make
Publish Date

Tuesday, 27 March 2018, 1:26PM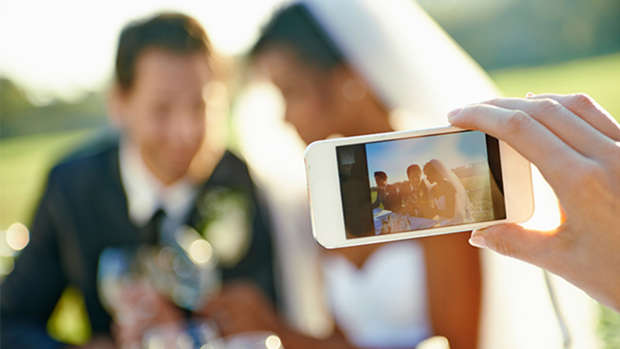 There's a lot of pressure on couples to have the 'perfect' wedding; having what you envision as well as keeping guests happy is enough to drive anyone crazy. Since so much money and effort goes into weddings, here's a few things to avoid before and on your special day. 
Spreading the word on social
In this day and age, we share almost everything on Facebook or Instagram. This is absolutely fine to do, however it may pay to share big news like your engagement face to face or on the phone to close family and friends. 

As excited as you may be to show off that rock, it could cause resentment if those closest to you find out via social media rather than being told personally.
Keeping your guests waiting
There's nothing wrong with wanting an amazing photo shoot with your new Husband or Wife at your wedding, but more and more couples are doing this before guests arrive so they can really take their time getting those perfect pics. 
If you're not too attached to the tradition of not seeing the bride in her dress, then this is the way to go! 
Wedding Favours
As you probably know already, weddings are pretty expensive affairs. Although you might think it's a nice gesture, most favours aren't going to be treasured for years to come.
The guests are there to celebrate your wedding! However, if you insist on them leaving with a little something, food or a photo booth print out may be a better option. 
Not feeding the staff
If you are hiring staff, and we know you are, it's super important that they're fed and happy, that way they can perform at their best!  
Many millennial couples worry endlessly about small details that really don't matter in the grand scheme of things, only to forget about the people working their asses off to make your big day happen!
Allow plenty of budget for food and drinks for the staff.
A huge cake


Granted, it's your wedding and if you want a big ass cake then nothing will stop you. Having said that, make sure your cake is big enough to feed all your guests but not so big that you're left with a tonne of cake you spent half of your budget on - It's just cake!
Destination Wedding
If you're trying to cut down on guests, then marrying abroad is a great idea. However, a destination wedding is also a great way of pissing a lot of your guests off. Keep in mind that guests will have to pay for flights and accommodation as well as getting time off work.
By all means go abroad for an elopement or if your wedding party is cool with it, but you're bound to be considered pretty inconsiderate otherwise. 
Worrying Too Much
Okay so by now you're probably thinking that there's so much to worry about, but at the end of the day, THIS IS YOUR CELEBRATION.
As important as it is to keep guests happy, you can't please everyone (Yes, we're talking to you, judgy Aunt-Leslie!).
As long as you have a good time and marry the person you're supposed to marry, the only thing that matters is love.