There's going to be a Sims reality show and we're kinda confused
Publish Date

Monday, 13 July 2020, 2:23PM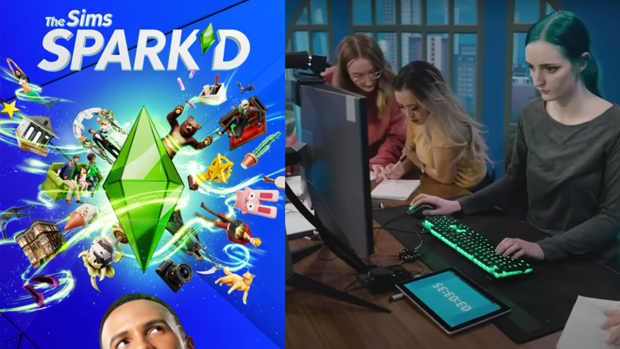 If you found yourself spending all your time in isolation on The Sims... this could be for you!
The cult game is now part of a new reality TV competition show called The Sims Spark'd, because 2020 couldn't get any weirder, right?
The Sims Spark'd is a new collaboration between entertainment brand ELEAGUE and Buzzfeed Multiplayer.
So how does it work?
Basically, 12 contestants have to get creative though multiple in-game challenges. Things like building the best characters, creative worlds and even whole story lines for their virtual families. 
And why are people even bothering? Well there is a grand prize of $100,000 USD on the line which we wouldn't complain about.
The show also has it's celeb judges. Including musician and songwriter Tayla Parx ("Thank U Next") and YouTuber Kelsey Impicciche, who are both big fans of the game just like us.
The four-episode season premieres on July 17th, and you can catch it online at BuzzFeed Multiplayer where each episode will stream on Mondays following the televised broadcast!

brb gonna go play Sims for an hour and crash our laptop lol.