There a big changes coming for '13 Reasons Why' season 2
Publish Date

Friday, 23 March 2018, 12:36PM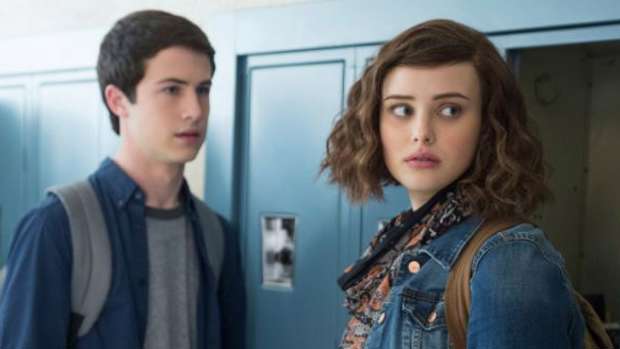 13 Reasons Why was one of the most talked about Netflix shows of 2017, after it was one of the first shows to really tackle harrowing issues like teen sexual assault and suicide.
After the controversy and public response, Netflix conducted a study to see exactly how the show impacted young viewers and the streaming giant has just released the results of that study.
Conducted by Northwestern University's Center on Media and Human Development, researchers discovered that "71% of teens and young adults found the show relatable, and nearly three-quarters of teen and young adult viewers said the show made them feel more comfortable processing tough topics," Brian Wright, vice president of original series, said in a press release.
While many worried about the negative effect the show would have on teens and young adults, the study found that approximately 50% reached out to someone and apologize for past behavior after watching, while almost 75% said they were trying to be more considerate of others and how they treated them.
As a result of these findings, Netflix announced new steps it will take for the show's second season, most notably a warning video featuring the starts that will air before the first episode of each season.
Their first step was producing a new clip that features the cast announcing the nature of the show and sharing advice with viewers before they start watching. The informational warning card is now live on Netflix for season 1 and will follow a similar model for season 2.

In the clip, stars Dylan Minnette, Katherine Langford, Justin Prentice, and Alisha Boe tell viewers how to get help if they are affected by what they see on the show.
Ahead of season two, Netflix will have cast member speak out of character in custom intros as they introduce each episode. More resources will also be added to their informational site, 13reasonswhy.info. "The hope is that the steps we're taking now will help support more meaningful conversations as Season 2 rolls out later this year," Brian Wright, VP of Orignal Series for Netflix wrote in the blog post. "We've seen in our research that teens took positive action after watching the series, and now – more than ever – we are seeing the power and compassion of this generation advocating on behalf of themselves and their peers." 
Netflix also released a video titled "Tell Them", which shows how two viewers were both inspired by the show to come forward with their own stories:

Though confronting, it is great to see a pop-culture show addressing real-life serious issues and making changes to their strategies to ensure the safety of everyone.
Season 2 is coming out sometime in 2018!
WHERE TO GET HELP:
If you are worried about your or someone else's mental health, the best place to get help is your GP or local mental health provider. However, if you or someone else is in danger or endangering others, call 111.
If you need to talk to someone, the following free helplines operate 24/7:
DEPRESSION HELPLINE: 0800 111 757
LIFELINE: 0800 543 354
NEED TO TALK? Call or text 1737
SAMARITANS: 0800 726 666
YOUTHLINE: 0800 376 633 or text 234
There are lots of places to get support. For others, click here.