The trailer for thriller prequel Orphan: First Kill is here 13 years after the release of the original!
Publish Date

Friday, 15 July 2022, 7:22PM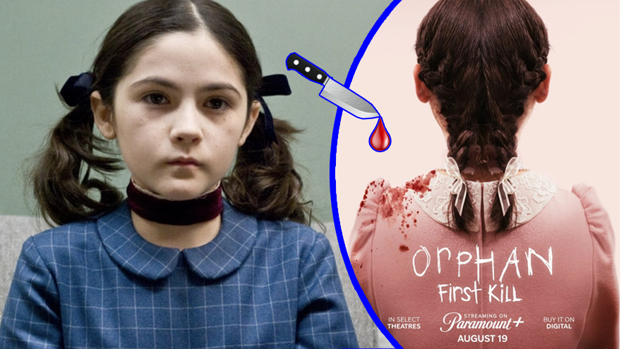 There's always been something wrong with Esther.
We all remember the iconic horror movie Orphan. I mean, how could you forget that iconic plot twist at the end that shook us to our core.
Now Esther is back in the brand new Orphan prequel movie Orphan: First Kill. Isabelle Fuhrman reprises the role of Esther thanks to clever production trickery de-aging her over a decade since the original was released. 
The plot for the movie reads, "After orchestrating a brilliant escape from an Estonian psychiatric facility, Esther travels to America by impersonating the missing daughter of a wealthy family. Yet, an unexpected twist arises that pits her against a mother who will protect her family from the murderous 'child' at any cost."
Although it sounds like it could be similar to the OG movie, we're sure there's bound to be more gruesome deaths and a whole lotta mind f**ks. 
Not only were we blessed with a trailer, we also have a release date... September 1st! Which gives you a month to watch the original in preparation.

Want more? Here's a bit we love from Bree & Clint – unleashed every weekday arvo from 3PM. They're always up to something!
Take your Radio, Podcasts and Music with you