The simple answers to ZM listeners' KiwiSaver questions answered with the FMA
Publish Date

Thursday, 4 June 2020, 1:01PM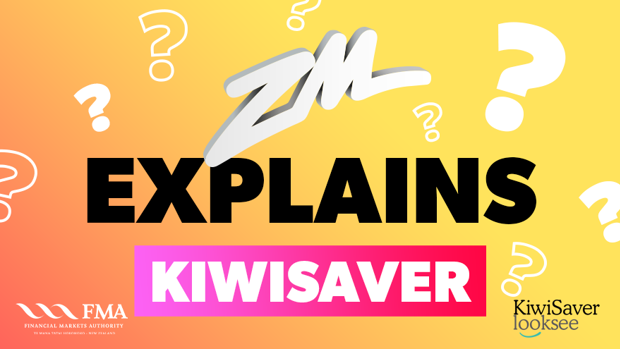 KiwiSaver can at times be confusing so we've teamed up with the Financial Markets Authority to answer some of your most asked questions about KiwiSaver!
If I want to withdraw my KiwiSaver for a new home, what's the best type of fund for me?
You need to choose whether to invest in a conservative KiwiSaver fund which is more likely to hold its value, or a riskier fund which may give you higher returns but also potential losses.  Generally speaking, most people prefer the certainty of a conservative fund so that their balance doesn't jump around all over the place and you know what your deposit figure is.  Talk to your KiwiSaver provider.
Can I use the whole amount for a house deposit? Or part of it?
 You must be contributing to KiwiSaver for at least 3 years before you withdraw funds for your first home. After that you can withdraw everything except the last $1,000. A good tip is to make sure you're in a conservative fund so your balance won't suddenly drop in value – especially important if you're relying on every dollar for that deposit. 
My partner has a house, can I use my KiwiSaver to buy in?
Generally yes, if you are a first-home buyer, or in the same financial position as a first-home buyer.  It must be your first house and a proper sales and purchase agreement must be done.  Applications are assessed on a case by case basis. Talk to your provider for the details. 
What is the home start grant and who is eligible?
A Homestart grant gives you up to $10,000 from the Government towards your home. You need to have been contributing to KiwiSaver for at least three years. If you're buying a home with someone else you can combine your first home buyer grants. There are price caps though, and other eligibility criteria. Your KiwiSaver provider should be able to give the details.
I don't want to buy a house, but I want to save for retirement, what sort of fund should I be in?
If you're more than  10 years away from retirement, then a growth fund is generally best for most people. While these funds can have quite dramatic drops in value in the shorter term,  you have plenty of time until retirement to recover any losses.
And, over time these funds are calculated to grow your money much more than a conservative or balanced fund can do. 
Is there a way to predict how much I will have for retirement?
There sure is – take a looksee at your KiwiSaver Statement!  KiwiSaver statements now give you an estimate of how much you will have at age 65. The figure takes a bunch of things into account like your age and how much you have already.   If you don't think you'll have enough, you can increase your contributions or change your fund. 
How do I make the most from employer and government contributions?
If you're self-employed, or on only a part time income, make sure you put at least $1,043 into your KiwiSaver each year – just over $20 a week.This means you can get the full Government contribution of $521 a year.
Your employer will match your KiwiSaver contributions up to 3 % of your salary – so if you contribute 3% of your salary, your employer will match that. Some employers match up to a higher percentage, so make sure you check what your employer contributes – it might be more!
Why does my balance fluctuate?
It's normal for your KiwiSaver balance to fluctuate. KiwiSaver isn't like a bank savings account, it's an investment made up of things like shares, bonds and property.  As the value of those things go up and down over time, your balance will move around too – but it will likely grow more than a bank account over time which is why it works when you're saving for 30 or 40 years.
Take a looksee at your KiwiSaver statement today to find out how your money is currently growing or visit the FMA website for more – fma.govt.nz