The Nokia 3310 is making a comeback!
Publish Date

Wednesday, 15 February 2017, 11:22AM
Shut the front door! Nokia has revealed they are taking us back in time and revamping one of their most reliable, un-damagable (is that a word) phones!!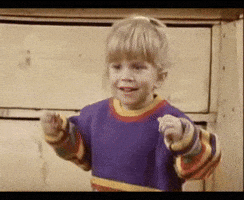 One of our greatest text weapons and boredom busters of the 90s (#Snake II), will be brought back to life by Nokia later this year.
A homage to the Finnish giant's classic feature phone will reportedly be released later this month when HMD Global unveils its new range of Nokia branded devices at Mobile World Congress! 
The Nokia 3310, which was first released in 2000, was beloved for a days-long battery life, ability to withstand great falls, and the phones we spent hours on with our #Text2000 pre-pay deals.
HMD Global may be hoping to cash in on nostalgia to help its new handset compete with more high-tech offerings from smartphone favourites like Apple and Samsung.
The updated Nokia 3310 will cost €59 (NZ$87), according to Venture Beat, and is designed to be a second phone.
There are few details about the new phone's features and how it will work. The original Nokia 3310 could make calls and send text messages, but didn't have a camera and couldn't connect to the internet. But it was renowned for being indestructible and having a seemingly endless battery life.
We can't wait to see how they revamp it!