The lost 13 Reasons Why tapes you HAVEN'T heard
Publish Date

Saturday, 29 April 2017, 1:06PM
If you've watched 13 Reasons Why, then you will probably know that the TV show was based off the book with the same name. 
This book was actually released almost ten years now and was marketed at the time so that people were encouraged to buy the book. 
And as part of the publicity for the novel, the publishers created a YouTube channel and blog to promote it.
The YouTube videos feature the voice of actress Olivia Thirlby reading Hannah's tapes over videos of an old-timey cassette player.
Those videos also contain a link to a blog written from the perspective of Hannah's friend Tony - you can see the blog here.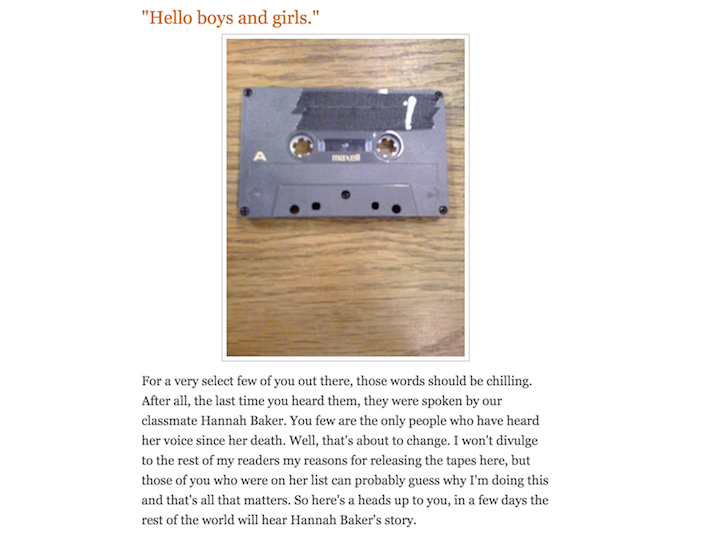 Just when you thought you had to find something else to fill your time!