The internet is mad at this music streaming service for removing females from album covers
Publish Date

Monday, 30 September 2019, 10:17AM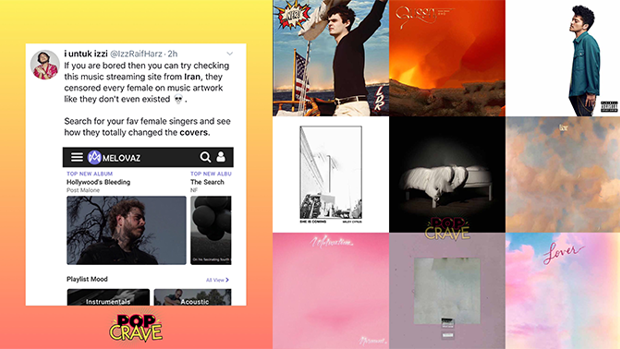 The internet is mad, and for a damn good reason too!
Today, popular Twitter account Pop Crave posted about an Iranian streaming service that alters album covers to look different from the original- but for a shocking reason.
The service, MELOVAZ, edits the album artwork of songs on their platforms to remove images of females.
The people of Twitter found the fact pretty hilarious, searching the site for their faves.
Lady Gaga:
Ariana Grande:
Even rapper Iggy Azalea reacted to the tweet, stating the joke was really on them...
In albums with a male/female duo, the female was removed, leaving behind the male artist,
They also wondered WHO was editing these images...
The streaming services policy to remove females from album art is likely linked to beliefs held in Iran, but the platform is yet to make a statement.