The internet is losing it over this 800 year old X-rated carving in an English church
Publish Date

Monday, 9 August 2021, 12:36PM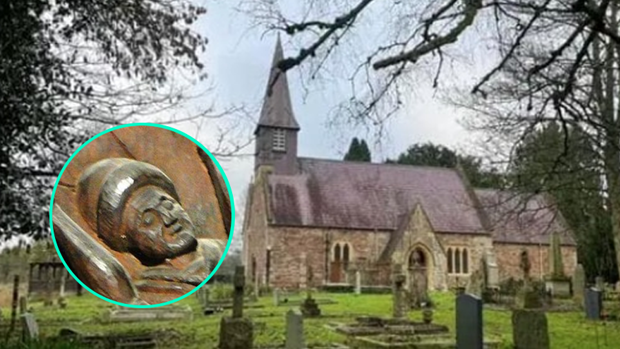 Turns out carpenters 800 years ago had a great sense of humour... 
In this weeks 'weird and whacky finds' a picture of an 800-year-old carving has gone viral on social media because of its X-rated nature. 
The carving was spotted in the All Saints Church in Hereford, England last week, when the church unveiled their new café. 
The area where the café now stands was previously hidden, hence no one spotting the indecent (but hilarious) carving on the roof.
As you can imagine, church-goers were shocked when a photo of the man with his legs up exposing himself in the ceiling went viral.
Work reportedly began on the church roof around 1200AD and was completed around 1330.
The photo was originally posted on Reddit, and has since gathered thousands of comments.

"He probably sat in the church, looking up at, knowing no one else knew it was there, tittering to himself," one person wrote. 
We know it's wrong, but we can't help but laugh!
Take your Radio, Podcasts and Music with you