The Bachelorette NZ finale: Lesina's heartbreak and Lily found love!
Publish Date

Tuesday, 31 March 2020, 9:55AM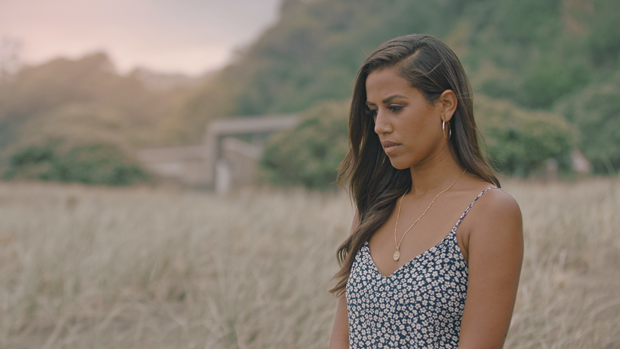 After weeks of drama, kisses, roses and intruders, bachelorette Lesina Nakhid-Schuster chose no one.
In the final episode of the first season of The Bachelorette NZ, the doctor made the shock decision to not take anyone to the final rose ceremony and instead walked away a single woman.
"You know this was such a hard decision for me but I've decided I don't want to take anyone to the final rose," she told final contestant Aaron McNabb through tears.
"What I wanted out of this experience was to find my forever person, and if I hadn't found that I didn't want to pretend that I had."
Fans of the show weren't exactly happy with her decision, taking to Twitter to voice their disappointment.
While Lesina didn't find love on the reality TV show and is unavailable for interviews, fellow bachelorette Lily McManus chose Wanaka-based clothing designer Richie Boyens.
The last rose ceremony saw Lily decide which of the boys she was going to give her final rose to / accept a hideous Pascoes (non-engagement) ring from.
First out of the car was Jesse, and we all know what that means because it's not like they're going to end the episode with a break-up, are they?
"You're a beautiful, gentleman inside and out," she told him.
"But this isn't about you any more - it's about us now, and my heart is telling me it's not us. You make me really happy and I know you're going to make someone else happy."
Next out of the car was obviously Richie because we're down to the final two (can you actually imagine if they flung out 10 more intruders at this point?).
"All the heartaches and hangovers were worth it," she told him while flinging the final rose over her shoulder because this shit is finally over and we don't need them any more.
"You're the person who I want to make me breakfast in the morning and I've never been so happy to be a normie with you."
They waltzed off into the sunset and, unbeknownst to them, into an impending Covid19 lockdown.
Will their love survive the pandemic? Stay tuned.
The Bachelorette NZ After the Final Rose/Reunion special airs tonight at 7.30pm on TVNZ 2.
Tune into Can I Steal You For a Second, the podcast giving you all The Bachelorette NZ goss:
This article was first published on the NZ Herald and is republished here with permission.